"Vai uma Carona, aí?": Experiências de consumo colaborativo de usuários de aplicativo de caronas
Resumo
Apesar de ser um fenômeno recente, o consumo colaborativo já é uma forma de negócio bastante popularizada devido à facilidade e agilidade do acesso proporcionada pela internet. Por ser uma área ainda iniciante nas pesquisas acadêmicas, pouco ainda se sabe sobre como os consumidores respondem às diversas formas deste consumo. Assim, o presente artigo objetiva analisar a experiência de consumo de usuários de aplicativo de carona. Para isso foram realizadas entrevistas semiestruturadas com passageiros e motoristas do aplicativo BlaBlaCar, analisadas a partir da técnica de análise de conteúdo temática. Os resultados apontam que as experiências são positivas, tendo sido destacados entre os passageiros como principais benefícios: preço e comodidade, e para os motoristas: economia e lucro. Além destes, a segurança a partir de informações do motorista e demais passageiros disponíveis no aplicativo também contribuem para que este seja tido como uma alternativa viável para viagens mais econômicas.
Palavras-chave
Consumo Colaborativo; Experiência de consumo; Aplicativo de carona.
Referências
Algar, R. (2007). Collaborative consumption. Leisure Report, 16-17, Apr.
Belk, R. W. (1989). Possessions and the extended eelf.
Journal of Consumer Research, 15, 139-168.
Belk, R. W. (2013). Extended self in a digital world.
Journal of Consumer Research, 40(3), 477-500. BlaBlaCar (2018). Sobre nós. Disponível em:
https://www.blablacar.com.br/sobre-nos > Botsman, R., & Rogers, R. (2011). O que é meu é seu:
como o consumo colaborativo vai mudar o nosso mundo. Porto Alegre: Bookman.
Churchill, G. A. (1999). Marketing research: methodological foundations. 7 ed. The Dryden Press.
Creswell, J. W. (2010). Projeto de pesquisa: métodos qualitativo, quantitativo e misto. 3ª edição. Porto Alegre: Artmed.
Firat, F. & Shultz II, C. J. (1997). From segmentation to fragmentation markets and marketing strategy in the postmodern era. European Journal of Marketing, 31(3/4), 183-207.
Hamari, J. et al. (2015). The sharing economy: why people participate in collaborative consumption. Journal of the Association for Information Science and Technology, 67(9), 2047-2059.
Hanefors, M & Mossberg, L. (2003). Searching for the extraordinary meal experience. Journal of Business and Management, 9(3), 249-270.
Holbrook, M. B. (2000). The millennial consumer in the texts of our times: experience and entertainment. Journal of Macromarketing, 20(2).
Jorge, M. S., Brasil, M. B. & Ferreira, V. H. A. (2013). A sociedade em rede e a perspectiva do consumo colaborativo na contemporaneidade. Anais do 2º Congresso Internacional de Direito e Contemporaneidade: mídias e direitos da sociedade em rede. Universidade Federal de Santa Maria. Santa Maria – RS, p. 809-823.
Markus, K. & Orsi, D. F. O. (2016). Um estudo do consumo colaborativo no Brasil e nos Estados Unidos da América. Organizações em Contexto, 12(24).
Martins, J. B. (2017). Consumo colaborativo e serviços de hospedagem em turismo: uma interpretação do Airbnb na oferta destes serviços. Universidade de Brasília – UNB, Brasília, 59 p.
Merriam, B. (2002). Qualitative research in practice: examples for discussion and analysis. Jossey- Bass, New York.
Moraes, R. (1999). Análise de conteúdo. Revista Educação, 22(37), 7-32.
Mozzato, A. R. & Grybovski, D. (2011). Análise de conteúdo como técnica de análise de dados qualitativos no campo da administração: potencial e desafios. Revista de Administração Contemporânea, 15(4), 731-747.
Ozanne, L. K. & Ballantine, P. W. (2010). Sharing as a form of anti-consumption? An examination of toy library users. Journal of Consumer Behaviour, 9(6), 485-498.
Pullman, M. & Gross, M. (2003). Welcome to your experience: where you can check out anytime you'd like, but you can never leave. Journal of Business and Management, 9(3), 215-232.
Schmitt, B. H. (2004). Gestão da experiência do cliente.
Porto Alegre: Bookman.
Silva, M. J. B. (2015). A extensão do self na prática do consumo colaborativo: investigando a experiência de acesso dos usuários do sistema de compartilhamento de bicicletas de Pernambuco. Dissertação de mestrado em Administração – 205f. Universidade Federal de Pernambuco, Recife.
Silva, M. J. B. & Barbosa, M. L. A. (2016). Da posse à possibilidade do acesso? Compreendendo os conceitos de consumo colaborativo no marketing. Revista Interdisciplinar de Marketing, 6(2), 42-53.
Silveira, L. M., Petrini, M. & Santos, A. C. M. Z. (2016). Economia compartilhada e consumo colaborativo: o que estamos pesquisando? Revista de Gestão, 23, 298-305.
Veiga, L. & Gondim, S. M. G. (2001). A utilização de métodos qualitativos na ciência política e no marketing político. Revista Opinião Pública, 7(1), 1-15.
Apontamentos
Direitos autorais 2018 CBR - Consumer Behavior Review - ISSN 2526-7884

Esta obra está licenciada sob uma licença
Creative Commons Atribuição 4.0 Internacional
.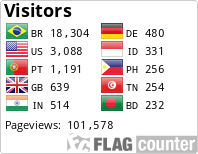 Consumer Behavior Review - eISSN: 2526-7884
Esta obra está licenciada com uma Licença
Creative Commons Attribution-NonCommercial 4.0 International License