Análise da Intenção de uso de Fintechs a partir da Adaptação do Modelo UTAUT2
Resumo
Esse estudo teve como objetivo analisar a intenção de uso de fintechs por meio de variáveis propostas por Venkatesh, Tong e Xu (2012) e Slade et al. (2015). Para tanto, foi realizado um survey, com uma amostra não probabilística de 106 respondentes. Os dados foram analisados por meio de testes como correlação de Pearson e Spearman, teste T e regressão múltipla padrão, no software SPSS, versão 20. Como resultados, apenas a expectativa de desempenho, valor de preço e hábito afetaram a intenção de uso de fintech. Desse modo, cabe às empresas de fintech investir no aprimoramento das suas funcionalidades, a fim de aumentar a expectativa de desempenho, melhorar o custo-benefício e influenciar hábito de utilizar fintech, investindo em ações de marketing, dando incentivos aos consumidores e gerenciando o seu relacionamento com esses.
Palavras-chave
Fintechs; Intenção de Uso; Regressão Múltipla.
Referências
Araujo, M. V. (2018). Investimento em tecnologia nas instituições financeiras e a influência das fintechs. Dissertação (Mestrado em Economia) – Fundação Getúlio Vargas – FGV.
Arner, D. W., Barberis, J., & Buckley, R. P. (2015). The evolution of Fintech: A new post-crisis paradigm. Geo. J. Int'l L., 47, 1271.
Banco Mundial (2018). Financial inclusion on the rise, but gaps remain. Recuperado de: https://www.worldbank.org/en/news/press-release/2018/04/19/financial-inclusion-on-the-rise-but-gaps-remain-global-findex-database-shows.
Baganzi, R., & Lau, A. K. (2017). Examining trust and risk in mobile money acceptance in Uganda. Sustainability, 9(12), 2233.
Ciab Febraban (2017). Bancos x Fintechs ou Bancos e Fintechs? Recuperado de: http://www.ciab.org.br/publicacoes/edicao/66/bancos-x-fintechs-ou-bancos-e-fintechs
Cernev, A. K. (2010). Mobile banking no brasil: Eventos Críticos, Trajetória e Cenários Esperados, São Paulo-SP.
Chihimi, K. A. (2018). Fintech & The Banking Industry: Disruption or Evolution?. Dissertação (Mestrado Profissional em Gestão Internacional) – Fundação Getúlio Vargas – FGV, São Paulo.
Conexão Fintech (2017). O que é Fintech? Recuperado de: http://conexaofintech.com.br/fintech/o-que-e-fintech/
Davis, F. D. (1989). Perceived usefulness, perceived ease of use, and user acceptance of information technology. MIS quarterly, 319-340.
Ferreira, C. A., Junior, P. S. P., Silva, S. W., & Portugal, N. S. (2017). Novas evoluções do mercado de crédito: Uma análise sobre as Fintechs. Anais do VI SINGEP, São Paulo – SP.
Finnovation (2018). O que é Fintech. Recuperado de: http://finnovation.com.br/
Guidi, C. E. G. (2018). Análise da segmentação aplicada à aquisição de clientes no setor de crédito pessoal. Dissertação (Mestrado em Gestão para a Competitividade) – Fundação Getúlio Vargas – FGV.
Likert, R. (1932). A technique for the measurement of attitudes. Archives of psychology.
Lisboa, E., & Mendonça, A. V. B. F. (2017). As vantagens e desvantagens de ser um clientr Nubank. XXVIII ENANGRAD. Brasília.
Marcon, R. (2018). O centro de serviços compartilhados na instituição financeira digital: Uma análise das fintechs e do impacto nas atuais estruturas de bankoffice. Dissertação (Mestrado Profissional em Gestão e Negócios) – Universidade do Vale do Rio dos Sinos – UNISINOS.
Ministério da Fazenda (2016). Cartilha de promoção à concorrência. 2016. Recuperado de: http://www.fazenda.gov.br/centrais-de-conteudos/publicacoes/cartilhas/arquivos/cartilha-promocao-a-concorrencia.pdf
Miranda, M. B. (2011). O Monopólio e o Oligopólio. Revista Virtual Direito Brasil. V. 5 – nº 2, 2011.
Narteh, B., Mahmoud, M. A., & Amoh, S. (2017). Customer behavioural intentions towards mobile money services adoption in Ghana. The Service Industries Journal, 37(7-8), 426-447.
Osei-Assibey, E. (2015). What drives behavioral intention of mobile money adoption? The case of ancient susu saving operations in Ghana. International Journal of Social Economics.
Rodrigues, L. A. (2012). Tecnologia voltada para o cliente. Revista CIAB FEBRABAN.
Sanches, C., Meireles, M., & Sordi, J. O. (2011). Análise Qualitativa Por Meio da Lógica Paraconsistente: Método de Interpretação e Síntese de Informação obtida Por Escalas Likert. Anais do III Encontro de Ensino e Pesquisa em Administração e Contabilidade, João Pessoa-PB.
Senyo, P. K., & Osabutey, E. L. (2020). Unearthing antecedents to financial inclusion through FinTech innovations. Technovation, 98, 102155.
Slade, E. L., Dwivedi, Y. K., Piercy, N. C., & Williams, M. D. (2015). Modeling consumers' adoption intentions of remote mobile payments in the United Kingdom: extending UTAUT with innovativeness, risk, and trust. Psychology & Marketing, 32(8), 860-873.
Venkatesh, V., Thong, J. Y., & Xu, X. (2012). Consumer acceptance and use of information technology: extending the unified theory of acceptance and use of technology. MIS quarterly, 157-178.
Zeltser, T., Maçada, A., & Mallmann, G. (2017). Efeitos da Qualidade da Informação e da Qualidade do Serviço da Informação no Uso de Serviços de Fintech. SEMEAD XX-Anais.
DOI:
https://doi.org/10.51359/2526-7884.2021.245815
Apontamentos
Direitos autorais 2021 CBR - Consumer Behavior Review

Esta obra está licenciada sob uma licença
Creative Commons Atribuição 4.0 Internacional
.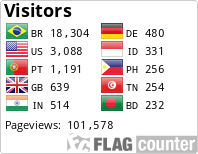 Consumer Behavior Review - eISSN: 2526-7884
Esta obra está licenciada com uma Licença
Creative Commons Attribution-NonCommercial 4.0 International License