A Economia Compartilhada e a Percepção de seus Efeitos por parte dos Estudantes de uma Instituição de Ensino Superior
Resumo
Em momentos de instabilidade financeira, surgem dúvidas relacionadas ao mercado financeiro e à situação econômica de um país. Esses momentos são propícios para o surgimento de novos movimentos econômicos, como, por exemplo, a economia compartilhada. Entende-se como relevante desenvolver trabalhos que analisem a percepção da sociedade sobre os efeitos proporcionados pela economia compartilhada. Buscando contribuir neste sentido, o objetivo deste trabalho é analisar a percepção de uma parcela dos cidadãos quanto aos efeitos econômicos e sociais proporcionados pela economia compartilhada no seu padrão atual de vida. Para cumprir o objetivo proposto, foi realizada uma survey com alunos de uma Instituição de Ensino Superior no Rio Grande do Sul – Brasil. Dentre os principais resultados, percebeu-se que uma faixa de 67,9% a 83,3% dos respondentes concorda totalmente com a afirmativa de que a economia compartilhada gera impactos sociais e econômicos positivos, o que possibilita mudança no seu padrão atual de vida. Identifica-se que a economia compartilhada surge de uma dicotomia entre a oportunidade de gerar novos negócios e uma resposta a crises econômicas. Além disso, proporciona facilidade no momento de efetuar compras, conexão e contato entre pessoas conhecidas e desconhecidas, compartilhamento de informações através de sites de pesquisa e aplicativos de busca, além da possibilidade de fazer negócios e economizar dinheiro.
Palavras-chave
Economia Colaborativa; Modelo de Negócios; Consumo Colaborativo; Geração do Milênio
Referências
Bardhi, F., & Eckhardt, G. M. (2012). Access-based consumption: The case of car sharing. Journal of Consumer Research, 39(4), 881-898.
Belk, R. (2014). You are what you can access: Sharing and collaborative consumption online. Journal of Business Research, 67(8), 1595-1600.
Benkler, Y. (2006). The wealth of networks: How social production transforms markets and freedom. Yale University Press, 2006.
Bostman, R., & Rogers, R. (2011). O que é meu é seu: como o consumo colaborativo vai mudar o nosso mundo. Bookman Editora.
Cheng, M. (2016). Sharing economy: A review and agenda for future research. International Journal of Hospitality Management, 57, 60-70.
Cusumano, M. A. (2015). How traditional firms must compete in the sharing economy. Communications of the ACM, 58(1), 32-34.
Denning, S. (2014). An economy of access is opening for business: five strategies for success. Strategy & Leadership, 42(4), 14-21.
Dubois, E., Schor, J., & Carfagna, L. (2014). Connected consumption: A sharing economy takes hold. Rotman Management, 50-55.
El Fassi, A., Awasthi, A., & Viviani, M. (2012). Evaluation of carsharing network's growth strategies through discrete event simulation. Expert Systems with Applications, 39(8), 6692-6705.
Fan, W., & Yan, Z. (2010). Factors Affecting Response Rates of the Web Survey: A Systematic Review. Computers in Human Behavior, 26(2), 132–139.
Freitas, C., Petrini, M., & Silveira, L. (2016). Desvendando o consumo colaborativo  : uma proposta de tipologia. In: CLAV - Latin American Retail Conference. São Paulo.
Gansky, L. (2010). The mesh: Why the future of business is sharing. Penguin.
Hamari, J., Sjöklint, M., & Ukkonen, A. (2015). The sharing economy: Why people participate in collaborative consumption. Journal of the Association for Information Science and Technology, 67(9), 2047-2059.
Hsieh, M. L., & Dawson, P. H. (2010). A university's information literacy assessment program using Google Forms. In: Brick and click libraries: Proceedings of an academic library symposium (10th, Maryville, Missouri, November 5, 2010).
Lamberton, C. P., & Rose, R. L. (2012). When is ours better than mine? A framework for understanding and altering participation in commercial sharing systems. Journal of Marketing, 76(4), 109-125.
Leismann, K., Schmitt, M., Rohn, H., & Baedeker, C. (2013). Collaborative consumption: towards a resource-saving consumption culture. Resources, 2(3), 184-203.
Martin, C. J. (2016). The sharing economy: A pathway to sustainability or a nightmarish form of neoliberal capitalism? Ecological Economics, 121, 149–159.
Menezes, L. S., Sellitto, M. A., Librelato, T. P., Borchardt, M., & Pereira, G. M. (2016). Identification and Quantification of Influent Factors in Perceived Quality of the E-Service Provided by a University. Business Process Management Journal, 22(3), 438–457.
Möhlmann, M. (2015). Collaborative consumption: determinants of satisfaction and the likelihood of using a sharing economy option again. Journal of Consumer Behaviour, 14(3), 193-207.
Nunes, F. L. (2016). Aplicação do Peer Instruction no ensino tecnológico superior com o auxílio do Google Forms: um estudo de caso. Anais do XXII SIMPEP – Simpósio de Engenharia de Produção
– Bauru -São Paulo.
Palfrey, J., & Gasser, U. (2013). Born digital: Understanding the first generation of digital natives. Basic Books.
Piscicelli, L., Cooper, T., & Fisher, T. (2015). The role of values in collaborative consumption: insights from a product-service system for lending and borrowing in the UK. Journal of Cleaner Production, 97, 21-29.
Porter, M. E. (2008). On competition. Harvard Business Press.
Prodanov, C. C, & Freitas, E. C. (2009). Metodologia do trabalho científico: Métodos e técnicas da pesquisa e do trabalho acadêmico. 2.ed. Novo Hamburgo: Feevale.
Rifkin, J. (2014). The zero marginal cost society. 356.
Ritzer, G., Dean, P., & Jurgenson, N. (2012). The coming of age of the prosumer. American Behavioral Scientist, 56(4), 379-398.
Ritzer, G., & Jurgenson, N. (2010). Production, Consumption, Prosumption The nature of capitalism in the age of the digital 'prosumer'. Journal of Consumer Culture, 10(1), 13-36.
Schor, J. (2014). Debating the sharing economy, Great Transition Initiative.
Shaheen, S. A., Mallery, M. A., & Kingsley, K. J. (2012). Personal vehicle sharing services in North America. Research in Transportation Business & Management, 3, 71-81.
Sheehan, K. B. (2001). E‐mail survey response rates: A review. Journal of Computer‐Mediated Communication, 6(2), 0-0.
Silveira, L. M. da, Petrini, M., & Santos, A. C. M. Z. dos. (2016). Economia compartilhada e consumo colaborativo: o que estamos pesquisando? Revista de Gestão, 23(4), 298–305.
Spaeth, A. D., & Black, R. S. (2012). Google Docs as a form of collaborative learning. Journal of Chemical Education, 89(8), 1078-1079.
Tukker, A., & Tischner, U. (2006). Product-services as a research field: past, present and future. Reflections from a decade of research. Journal of Cleaner Production, 14(17), 1552-1556.
Villanova, A. L. (2015). Modelos de negócio na economia compartilhada: uma investigação multi-caso. Dissertação de Mestrado em Administração de Empresas na Fundação Getúlio Vargas (FGV).
Apontamentos
Direitos autorais 2018 CBR - Consumer Behavior Review - ISSN 2526-7884

Esta obra está licenciada sob uma licença
Creative Commons Atribuição 4.0 Internacional
.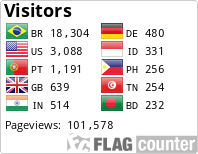 Consumer Behavior Review - eISSN: 2526-7884
Esta obra está licenciada com uma Licença
Creative Commons Attribution-NonCommercial 4.0 International License