O Valor Percebido pelos Usuários na Troca de Tempo: O caso Bliive
Resumo
A atual revolução tecnológica tem potencializado o surgimento de empresas dentro da economia compartilhada que privilegiam o acesso ao invés da propriedade. Como resposta ao hiperconsumismo e à crise econômica global, surge um novo padrão de comportamento do consumidor chamado de lifestyle colaborativo, que propõe a troca de conhecimento, habilidades e tempo entre pessoas. Nesse contexto, o presente trabalho se propõe a entender o valor percebido dos usuários que participam de uma plataforma de troca de tempo, a Bliive. Para tanto, foi realizada uma pesquisa qualitativa exploratória que, por meio de entrevistas com treze usuários, analisou três dimensões do valor percebido: funcional, emocional e social. A análise revelou que as pessoas se engajam na rede porque a plataforma possibilita a conexão entre pessoas com interesses em comum, porém o motivo que as mantêm no sistema é o senso de comunidade e o lifestyle colaborativo.
Palavras-chave
Economia compartilhada; Troca de tempo; Valor percebido.
Referências
Aznar, J. P., Sayeras, J. M., Galiana, J., & Rocafort, A. (2016). Sustainability commitment, new competitors' presence, and hotel performance: the hotel industry in Barcelona. Sustainability, 8(8), 755.
Bardhi, F., & Eckhardt, G. M. (2012). Access-based consumption: the case of car sharing. Journal of Consumer Research, 39, 881-898.
BBC. (2012). Crise traz de volta a prática de escambo na Europa. Recuperado dehttp://www.bbc.com/portuguese/noticias/2012/ 01/120119_escambo_espanha_ai.shtml
Belk, R. (2014) You are what you can access: Sharing and collaborative consumption online. Journal of Business Research, 67, 1595-1600.
Botsman, R. (2010). Rachel Botsman: O caso para o consumo cooperativo. Recuperado de
https://www.youtube.com/watch?v=AQa3kUJPE ko
Botsman, R., & Rogers, R. (2010). What's mine is yours: The rise of collaborative consumption. New York: Harper Collins.
Cahn, E. (2010). Time Bank founder Edgar Cahn. Recuperado de
https://www.youtube.com/watch?v=ySzlmwmiH Do
Cohen, B., & Munoz, P. (2016). Sharing cities and sustainable consumption and production: towards an integrated framework. Journal of Cleaner Production, 134, 87-97.
Collom, E. (2007). The motivations, engagement, satisfaction, outcomes, and demographics of time bank participants: survey findings from a U.S. system. International Journal of Community Currency Research, 11, 36-83.
Credit Suisse. (2015). Equity Research: The Sharing Economy Recuperado de https://doc.research- and- analytics.csfb.com/docView?document_id=x657 090&serialid=%2BoJISdkXI8WqPDLKlKH51y O3NdPKCzCWPXEKeyF0dQo%3D/
Einav, L., Farronato, C., & Levin, J. (2016). Peer-to- peer markets. Annual Review of Economics, 8, 615-635.
Fernández, R. S., & Bonillo, M. A. I. (2007). The concept of perceived value: a systematic review of the research. Marketing Theory, 7, 427-451.
Fremstad, A. (2017). Does Craigslist reduce waste? Evidence from California and Florida. Ecological Economics, 132, 135-143.
Fuentes-Bracamontes, R. (2016). Is unbundling electricity services the way forward for the power sector? The Electricity Journal, 29(9), 16- 20.
Galhanone, R. F. (2013). Valor percebido pelo consumidor de produtos de luxo: Proposição de um modelo teórico. (Tese de doutorado). Faculdade de Economia, Administração e Contabilidade, Universidade de São Paulo, São Paulo, SP, Brasil.
Gant, A. C. (2016). Holiday rentals: The new gentrification battlefront. Sociological Research Online, 21(3), 1-9.
Gupta, A. K., & Govindarajan, V. (2003). Global strategy and the organization. New York, NY: Wiley.
Habibi, M. R., Davidson, A., & Laroche, M. (2017). What managers should know about the sharing economy. Business Horizons, 60(1), 113-121.
Habibi, M. R., Kim, A., & Laroche, M. (2016). From sharing to exchange: An extended framework of dual modes of collaborative nonownership consumption. Journal of the Association for Consumer Research, 1(2), 277-294.
Hair, J., Babin, B., Money, A., & Samouel, P. (2005). Fundamentos de métodos de pesquisa em administração. Bookman Companhia Ed.
Lawson, S. J., Gleim, M. R., Perren. R., & Hwang, J. (2016) Freedom from ownership: An exploration of access-based consumption. Journal of Business Research, 69, 2615-2623.
Maurer, A. M., Figueiró, P. S., de Campos, S. A. P., da Silva, V. S., De Barcellos, M. D. (2015). Yes, we also can! O desenvolvimento de iniciativas de consumo colaborativo no Brasil. Revista Base, 12(1), 68-80.
Minayo, M. C. de S. (2008). O desafio do conhecimento. 11 ed. São Paulo: Hucitec.
Möhlmann, M. (2015). Collaborative consumption: determinants of satisfaction and the likelihood of using a sharing economy option again. Journal of Consumer Behaviour, 14(3), 193-207.
Nerinckx, S. (2016, June). The 'Uberization'of the labour market: some thoughts from an employment law perspective on the collaborative economy. In ERA Forum (Vol. 17, No. 2, pp. 245-265). Springer Berlin Heidelberg.
Piscicelli, L., Cooper, T., & Fisher, T. (2015). The role of values in collaborative consumption: insights from a product-service system for lending and borrowing in the UK. Journal of Cleaner Production, 97, 21-29
Prahalad, C. K., & Ramaswamy, V. (2004). The future of competition: co-creating unique value with customers. Boston: Harvard Business School Press.
PWC. (2014). Consumer intelligence series the Sharing Economy. Recuperado de https://www.pwc.com/us/en/technology/publicati ons/assets/pwc-consumer-intelligence-series-the- sharing-economy.pdf
Sanchez, J., Callarisa, L., Rodriguez, R. M., & Moliner,
M. A. (2006). Perceived value of the purchase of a tourism product. Tourism Management, 27(3), 394-409.
Shaheen, S. A., Chan, N. D., & Gaynor, T. (2016). Casual carpooling in the San Francisco Bay Area: Understanding user characteristics, behaviors, and motivations. Transport Policy, 51, 165-173.
Sheth, J. N., Newman, B. I., & Gross, B. L. (1991). Why we buy what we buy: a theory of consumption values. Journal of Business Research, 22(2), 159-170.
Schwab, K. (2016). The Fourth Industrial Revolution: what it means, how to respond. Recuperado de https://www.weforum.org/agenda/2016/01/the- fourth-industrial-revolution-what-it-means-and- how-to-respond/>
Shirky, C. L. (2012). Lá vem todo mundo: o poder de organizar sem organizações. Rio de Janeiro: Zahar.
Sweeney, J. C., & Soutar, G. N. (2001). Consumer perceived value: The development of a multiple item scale. Journal of Retailing, 77(2), 203-220.
Tussyadiah, I. P., & Pesonen, J. (2016). Impacts of peer- to-peer accommodation use on travel patterns. Journal of Travel Research, 55(8), 1022-1040.
Vouga, A. (2017). Influências contraculturais no consumo colaborativo: Insights no contexto do Couchsurfing.com. Consumer Behavior Review, 1(2), 73-81.
WWF. (2012). Living planet report 2012. Recuperado de http://awsassets.panda.org/downloads/lpr_2012_ summary_booklet_final.pdf
Zeithaml, V. (1988). Consumer perceptions of price, quality and value: a means-end model and synthesis of evidence. Journal of Marketing, 52(3), 2-22.
DOI:
https://doi.org/10.51359/2526-7884.2018.236691
Apontamentos
Direitos autorais 2018 CBR - Consumer Behavior Review - ISSN 2526-7884

Esta obra está licenciada sob uma licença
Creative Commons Atribuição 4.0 Internacional
.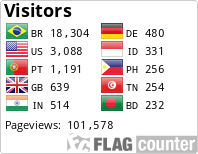 Consumer Behavior Review - eISSN: 2526-7884
Esta obra está licenciada com uma Licença
Creative Commons Attribution-NonCommercial 4.0 International License