Is Consumer Experience the Next Best Thing? Reflections from a systematic review and research agenda proposition
Resumo
Literature recognizes consumer experience as an important construct to understand consumer behavior as well as the dominant basis for market differentiation. There is a growing body of knowledge on consumer experience, but little is known about the characteristics of its scientific production. Considering this, we performed a systematic review in order to provide an overview on consumer experience developments. We selected 414 articles for the final analysis and categorized them according to demographic, institutional and methodological criteria. Results indicated the predominance of empirical work, quantitative methods and organizational perspective. We concluded consumption experience is at the top of marketing agenda on research and practice, but it is still an incipient construct, lacking theoretical discussions, especially concerning its conceptualization, and the development of consumer perspective, which will lead consumer experience to the comprehension of consumption phenomena on its totality and complexity.
Palavras-chave
Consumer experience; Literature review; Research agenda.
Referências
Addis, M., & Holbrook, M. B. (2001). On the conceptual link between mass customisation and experiential consumption: an explosion of subjectivity. Journal of Consumer Behaviour, 1(1), 50-66.
Arnould, E. J., & Price, L. L. (1993). River magic: Extraordinary experience and the extended service encounter. Journal of Consumer Research, 20(1), 24-45.
Belk, R. W., & Costa, J. A. (1998). The mountain man myth: A contemporary consuming fantasy. Journal of Consumer Research, 25(3), 218-240.
Campbell, C. (1987) The Romantic Ethic and the Spirit of Modern Consumerism. Oxford:
Carbone, L. P., & Haeckel, S. H. (1994). Engineering customer experiences. Marketing Management, 3(3), 8-19.
Carù, A., & Cova, B. (2003). Revisiting consumption experience: A more humble but complete view of the concept. Marketing Theory, 3(2), 267-286.
Csikszentmihalyi, M. (1997). Flow and the psychology of discovery and invention. HarperPerennial, New York, 39.
Dybå, T., & Dingsøyr, T. (2008). Streingth of evidence in Systematic Reviews in software engineering. Empirical Software Engineering and Measurement (ESEM), 8.
Firat, A. F., & Venkatesh, A. (1995). Liberatory postmodernism and the reenchantment of consumption. Journal of Consumer Research, 22(3), 239-267.
Gupta, S. V., & Vajic, M. (1999). M. (1999). The Contextual and Dialectical Nature of Experiences. New Service Development: Creating Memorable Experiences, ed. J. Fitzimmons, M. Fitzimmons, 33-35.
Holbrook, M. B., & Hirschman, E. C. (1982). The experiential aspects of consumption: Consumer fantasies, feelings, and fun. Journal of Consumer Research, 9(2), 132-140.
Jain, R., Aagja, J., & Bagdare, S. (2017). Customer experience–A review and research agenda. Journal of Service Theory and Practice, 27(3), 642-662.
Keiningham, T., Ball, J., Benoit, S., Bruce, H. L., Buoye, A., Dzenkovska, J., ... & Zaki, M. (2017). The interplay of customer experience and commitment. Journal of Services Marketing, 31(2), 148-160.
Keller, K. L., & Lehmann, D. R. (2006). Brands and branding: Research findings and future priorities. Marketing Science, 25(6), 740-759.
Kitchenham, B. (2004). Procedures for performing systematic reviews. Keele, UK, Keele.
Kozinets, R. V. (2014). Netnografia: realizando pesquisa etnográfica online. Penso Editora.
Kranzbühler, A. M., Kleijnen, M. H., Morgan, R. E., & Teerling, M. (2017). The multilevel nature of customer experience research: an integrative review and research agenda. International Journal of Management Reviews.
LaSalle, D., & Britton, T. A. (2002). Priceless: Turning ordinary products into extraordinary experiences. Harvard Business School Press.
Lemon, K. N., & Verhoef, P. C. (2016). Understanding customer experience throughout the customer journey. Journal of Marketing, 80(6), 69-96.
Mazzon, J. A., & Hernandez, J. M. D. C. (2013). Brazilian scientific production in marketing in the period 2000-2009. Revista de Administração de Empresas, 53(1), 67-80.
McColl-Kennedy, J. R., Gustafsson, A., Jaakkola, E., Klaus, P., Radnor, Z. J., Perks, H., & Friman, M. (2015). Fresh perspectives on customer experience. Journal of Services Marketing, 29(6/7), 430-435.
Meyer, C., & Schwager, A. (2007). Understanding customer experience. Harvard business Review, 85(2), 116.
Palmer, A. (2010). Customer experience management: a critical review of an emerging idea. Journal of Services Marketing, 24(3), 196-208.
Pine, B. J., & Gilmore, J. H. (1999). The experience economy: work is theatre & every business a stage. Harvard Business Press.
Pine, B. J., & Gilmore, J. H. (2013). The experience economy: past, present and future. Handbook on the experience economy, 21-44.
Scussel, F. B. C. (2017). Poder, paradigmas e domínio na pesquisa em marketing no Brasil: uma análise da produção nacional da disciplina a partir das matrizes epistêmicas. Administração: Ensino e Pesquisa, 18(3), 518-557.
Scussel, F. B. C.; Petroll, M. L. M. (2018). A conceptual framework to explain consumption experience process: building theory from a systematic review. Anais. XLII Encontro da ANPAD (EnANPAD), Curitiba.
Sheth, J. N., Gardner, D. M., & Garrett, D. E. (1988). Marketing theory: evolution and evaluation (Vol. 12). John Wiley & Sons Inc.
Sundbo, J. (2015). From service quality to experience–and back again? International Journal of Quality and Service Sciences, 7(1), 107-119.
Tofler, A. (1970). Future Shock, 1, New York, NY: Bentam Book.
Tranfield, D., Denyer, D., & Smart, P. (2003). Towards a methodology for developing evidence-informed management knowledge by means of systematic review. British Journal of Management, 14(3), 207-222.
Tumbat, G., & Belk, R. W. (2011). Marketplace tensions in extraordinary experiences. Journal of Consumer Research, 38(1), 42-61.
DOI:
https://doi.org/10.51359/2526-7884.2019.241195
Apontamentos
Direitos autorais 2019 CBR - Consumer Behavior Review - ISSN 2526-7884

Esta obra está licenciada sob uma licença
Creative Commons Atribuição 4.0 Internacional
.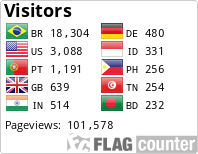 Consumer Behavior Review - eISSN: 2526-7884
Esta obra está licenciada com uma Licença
Creative Commons Attribution-NonCommercial 4.0 International License