In the Purchase's Essence: Sensory and symbolic elements in the descriptions of perfume sales over the Internet
Resumo
This study aimed to analyse whether sensory and symbolic elements used in perfume descriptions in internet sales can positively influence the level of involvement and consumer buying intention. To do so, a quasi-experimental design was adopted with the creation of three scenarios: one control group and two experimental groups.  Each participant was presented to only one of the scenarios created, characterizing the model between subjects. Regarding the results, it was found that it is not possible to perceive differences between the means of the groups in relation to the dependent variables, except for a negative association between sensory aspects and the level of involvement. Therefore, it was concluded that it may not be advantageous to invest in sensory and symbolic aspects present in the product description in internet sales, it is necessary to rethink this strategy due the fact that this environment has a certain limitation with hedonics products.
Palavras-chave
sensorial marketing; symbolic consumption; perfumes; online sales.
Referências
Abihpec (2020) – Associação Brasileira da Indústria de Higiene Pessoal, Perfumaria e Cosméticos, Mercado brasileiro de HPPC: quarta posição mundial com sensação de terceira. 2020. Disponível em: . Acesso em: 14 de fevereiro de 2020.
Agapito, D., Mendes, J., Pinto, P., & de Almeida, H. (2016). The sensory dimension of consumer experiences in rural tourist destinations. Tourismos, 11(4).
Aguiar, E. C., & Farias, S. A. D. (2014). Estímulos sensoriais e seus significados para o consumidor: investigando uma atmosfera de serviço centrado na experiência. Revista Brasileira de Marketing, 13(5), 65-77.
Altschwager, T., Conduit, J.; Bouzdine-Chameeva, T.; Goodman, S. (2017). Branded marketing events: engaging Australian and French wine consumers. Journal of Service Theory and Practice, 27(2), 336–357.
Arnould, E. J., & Thompson, C. J. (2005). Consumer culture theory (CCT): Twenty years of research. Journal of consumer research, 31(4), 868-882.
Arnould, E., & Thompson, C. (2007). Consumer culture theory (and we really mean theoretics): dilemmas and opportunities posed by an academic branding strategy. Research in consumer behavior, 11, 3.
Ballouli, K., & Bennett, G. (2014). New (sound) waves in sport marketing: Do semantic differences in analogous music impact shopping behaviors of sport consumers? Sport Marketing Quarterly, 23(2).
Baudrillard, J. (2016). The consumer society: Myths and structures. London: Sage.
Barbosa, O. T., & de Farias, S. A. (2014). O Toque de Midas: Um Novo Olhar Sobre os Estímulos Táteis no Ambiente de Varejo. Revista Interdisciplinar de Marketing, 4(1), 17-32.
Berger, J.; Milkman, K.(2012). What Makes Online Content Viral?. Journal of Marketing Research, 49 (2), 192–205.
Bone, P. F., & Jantrania, S. (1992). Olfaction as a cue for product quality. Marketing letters, 3(3), 289-296.
Campbell, C. (2004). I shop therefore I know that I am: the metaphysical basis of modern consumerism. Elusive consumption, 27-44.
Campos, V. A., Santos, B. C., & Vilhena, A. P. (2020). O Sabor irresistível: o marketing sensorial no comportamento de consumo do chocolate. Puçá: Revista de Comunicação e Cultura na Amazônia, 4(2).
Chalil, R.. Dharmmesta, B. (2015). The role of consumer involvement as a moderating variable: The relationship between consumer satisfaction and corporate image on service loyalty. Journal of Asian Scientific Research, 5(6), 303-319.
Cirrincione, A., Estes, Z., & Carù, A. (2014). The effect of ambient scent on the experience of art: Not as good as it smells. Psychology & Marketing, 31(8), 615-627.
Cook, T. D., Campbell, D. T., & Shadish, W. (2002). Experimental and quasi-experimental designs for generalized causal inference. Boston, MA: Houghton Mifflin.
Cooper, D. R., & Schindler, P. S. (2016). Métodos de Pesquisa em Administração-12ª edição. McGraw Hill Brasil.
Corbett, J. M. (2006). Scents of identity: organisation studies and the cultural conundrum of the nose. Culture and Organization, 12(3), 221-232.
Corrar, L., Paulo, E., Dias Filho, J. M., & Rodrigues, A. (2011). Análise multivariada para os cursos de administração, ciências contábeis e economia.
Cruz, R.; Leonhardt, J.; Pezzuti, T. (2017). Second Person Pronouns Enhance Consumer Involvement and Brand Attitude. Journal of Interactive Marketing, 39,104-116.
Debruyne, M., Frambach, R. T., & Moenaert, R. (2010). Using the weapons you have: The role of resources and competitor orientation as enablers and inhibitors of competitive reaction to new products. Journal of Product Innovation Management, 27(2), 161-178.
Ditoiu, M. C., & Caruntu, A. L. (2014). Sensory experiences regarding five-dimensional brand destination. Procedia-Social and Behavioral Sciences, 109(2), 301-306.
Ekinci, Y., Sirakaya-Turk, E., & Preciado, S. (2013). Symbolic consumption of tourism destination brands. Journal of Business Research, 66(6), 711–718.
Ellis-Chadwick, F.; Doherty, N. (2012). Web advertising: the role of e-mail marketing. Journal of Business Research, 65(1), 843–848.
Favalli, S., Skov, T., & Byrne, D. V. (2013). Sensory perception and understanding of food uniqueness: From the traditional to the novel. Food research international, 50(1), 176-188.
Ger, G., & Belk, R. W. (1996). Cross-cultural differences in materialism. Journal of Economic Psychology, 17(1), 55–77.
Gulas, C. S., & Bloch, P. H. (1995). Right under our noses: Ambient scent and consumer responses. Journal of Business and Psychology, 10(1), 87-98.
Hair, J. F., Black, W. C., Babin, B. J., Anderson, R. E., & Tatham, R. L. (2009). Análise multivariada de dados. Bookman Editora.
Han, S.H., Nguyen, B. & Simkim, L. (2016), "The dynamic models of consumers' symbolic needs: in the context of restaurant brands", European Journal of Marketing, Vol. 50 n. 7/8, pp. 1348-1376
Hernandez, J., Basso, K., & Brandão, M. (2014). Experimental research in marketing. Brazilian Journal Of Marketing, 13(2).
Herz, R. S., & Engen, T. (1996). Odor memory: Review and analysis. Psychonomic Bulletin & Review, 3(3), 300-313.
Hirschman, E. C. (1981). Comprehending symbolic consumption: Three theoretical issues. ACR Special Volumes.
Holbrook, M. B., & Hirschman, E. C. (1982). The experiential aspects of consumption: Consumer fantasies, feelings, and fun. Journal of consumer research, 9(2), 132-140.
Hultén, B. (2011). Sensory marketing: the multi-sensory brand-experience concept. European Business Review, 23(3), 256-273.
Karakaya, F.; Saracli, S. (2018). Impact of perceived risk of food nutrients and serving size on consumer involvement with food labels. Nutrition & Food Science, 48(4), p.549-560.
Kim, D. and Jang, S. (2014), "Symbolic consumption in upscale cafés examining Korean Gen Y consumers' materialism, conformity, conspicuous tendencies, and functional qualities", Journal of Hospitality & Tourism Research, 41(2),154-179.
Kotler, P. (1973). Atmospherics as a marketing tool. Journal of retailing, 49(4), 48-64.
Krishna, A. (2012). An integrative review of sensory marketing: Engaging the senses to affect perception, judgment and behavior. Journal of consumer psychology, 22(3), 332-351.
Krishna, A., & Schwarz, N. (2014). Sensory marketing, embodiment, and grounded cognition: A review and introduction. Journal of consumer psychology, 24(2), 159-168.
Lee, E. J. (2013). A prototype of multicomponent brand personality structure: A consumption synmbolism approach. Psychology & Marketing, 30(2), 173–186.
Lee, H. S., & O'Mahony, M. (2005). Sensory evaluation and marketing: measurement of a consumer concept. Food Quality and Preference, 16(3), 227-235.
Lehmann, D. R., & Gupta, S. S. JH (1999): Marketing Research.
Leong, M.; Osman, S.; Paim, L. & Fazli, S. (2019). Enhancing consumer online engagement through consumer involvement: A case of airline and hospitality services in Malaysia. Management Science Letters, 9(6), 795-808.
Levy, S. J. (1959). Symbols for sale. Harvard business review, 37, 117-124.
Luna-Cortés, G. (2017). The influence of symbolic consumption on experience value and the use of virtual social networks. Spanish Journal of Marketing, 21(1), 39–51. https://doi.org/10.1016/j.sjme.2016.12.005
McCracken, G. (1986). Culture and consumption: A theoretical account of the structure and movement of the cultural meaning of consumer goods. Journal of consumer research, 13(1), 71-84.
Malhotra, N. K. (2006). Pesquisa de Marketing-: uma orientação aplicada. Bookman Editora.
Martins, J.; Costa, C.; Oliveira, T.; Gonçalves, R.; Branco, F. (2019) How smartphone advertising influences consumers' purchase intention. Journal of Business Research, 94, 378-387.
Meilgaard, M. C.; Civille, G. V. & Carr, B. T. (1999). Sensory evaluation techniques. CRC press.
Mehrabian, A., & Russell, J. A. (1974). An Approach to Environmental Psychology, Cambridge, MA: MITPress.
Mesquita, C. S. S. S. (2016). Marketing sensorial: Estudo do impacto dos estímulos sensoriais na experiência em spas (Doctoral dissertation).
Ortegón-Cortázar, L., & Rodríguez, A. G. (2016). Gestión del marketing sensorial sobre la experiencia del consumidor. Revista de Ciencias Sociales (Ve), 22(3), 67-83.
Parker, J. M., Sams, D., & James, K. W. (2018). The Hedonic and Utilitarian Value of Volunteering as an Act of Symbolic Consumption: An Abstract. In Academy of Marketing Science Annual Conference (pp. 123-124). Springer, Cham.
Pine, B. J., & Gilmore, J. H. (1998). Welcome to the experience economy. Harvard business review, 76, 97-105.
Rahbarian, H.; Meshkani, F. (2014). Consumer involvement profiles: An application of consumer involvement in mobile industry. Management Science Letters, 4(4), 617–620.
Rimkute, J., Moraes, C., & Ferreira, C. (2016). The effects of scent on consumer behaviour. International journal of consumer studies, 40(1), 24-34.
Romo, Z. F. G., & Segura, C. P. (2020). La experiencia Nespresso, el Marketing Sensorial aplicado al sector del café. Miguel Hernández Communication Journal, (11), 75-96.
Santos, C. (2012). O poder simbólico do consumo: no trilho da gênese do discurso publicitário contemporâneo. Revista Comunicando, 1(1), 29.
Sausen, J. D. F. C. L., Bussler, N. R. C., Froemming, L. M. S., & Baggio, D. K. (2016). Marketing sensorial no varejo de moda infantil. Seminário de Iniciação Científica, XXIV. Ijuí.
Schmitt, B. (1999). Experiential marketing. Journal of marketing management, 15(1-3), 53-67.
Scussel, F. B. C. (2019). Is Consumer Experience the Next Best Thing? Reflections from a systematic review and research agenda proposition. Consumer Behavior Review, 3 (2), 57-69.
Sephora (2019). Disponível em: . Acesso em: 05 de julho de 2019.
Shang, Q.; Jin, J.; Qiu, J. (2020). Utilitarian or hedonic: Event-related potential evidence of purchase intention bias during online shopping festivals. Neuroscience Letters, 715.
Shang, R. A., Chen, Y. C., & Huang, S. C. (2012). A private versus a public space: Anonymity and buying decorative symbolic goods for avatars in a virtual world. Computers in Human Behavior, 28(6), 2227-2235.
Singhal, S., & Khare, K. (2015). Does sense reacts for marketing-Sensory Marketing. International Journal of Management, IT and Engineering, 5(5), 1-13.
Smith, A. (2006). Assessing the contribution of flagship projects to city image change: a quasi‐experimental technique. International Journal of Tourism Research, 8(6), 391-404.
Spence, C. (2012). Managing sensory expectations concerning products and brands: Capitalizing on the potential of sound and shape symbolism. Journal of Consumer Psychology, 22(1), 37-54.
Spence, C., Puccinelli, N. M., Grewal, D., & Roggeveen, A. L. (2014). Store atmospherics: A multisensory perspective. Psychology & Marketing, 31(7), 472-488.
Souza, I. B. M., Almeida, S., Lucian, R., & Abreu, N. R. (2019). Sensorial merchandising: Um experimento no varejo de moda para inclusão de consumidores cegos. Revista de Empreendedorismo e Gestão de Pequenas Empresas, 8(1), 126-148.
Su, P.; Lu, H.; Lin, P. (2018). How the microfilm marketing strategy stimulates consumers' purchase intention. Social Behavior and Personality: An International Journal, 46(6), 953(15).
Tangsupwattana, W., & Liu, X. (2018). Effect of emotional experience on symbolic consumption in Generation Y consumers. Marketing Intelligence & Planning.
Toncar, M., & Fetscherin, M. (2012). A study of visual puffery in fragrance advertising. European Journal of marketing.
Yang, C. M. (2019). Influences of Product Involvement and Symbolic Consumption Cues in Advertisements on Consumer Attitudes. International Journal of Marketing Studies, 11(2).
Yang, J.; Ma, J.; Arnold, M.; Nuttavuthisit, K. (2018). Global identity, perceptions of luxury value and consumer purchase intention: a cross-cultural examination. Journal of Consumer Marketing, 35(5), 533-542.
Yang, K.; Min, J.; Garza-Baker, K. (2019). Post-stay email marketing implications for the hotel industry: Role of email features, attitude, revisit intention and leisure involvement level. Journal of Vacation Marketing, 25(4), 405-417.
Zaichkowsky, J. L. (1994). The personal involvement inventory: Reduction, revision, and application to advertising. Journal of advertising, 23(4), 59-70.
Zhang, D. & Yoon, S. (2018). Social media, information presentation, consumer involvement, and cross-border adoption of pop culture products. Electronic Commerce Research and Applications, 27, 129–138.
DOI:
https://doi.org/10.51359/2526-7884.2020.244525
Apontamentos
Direitos autorais 2020 CBR - Consumer Behavior Review

Esta obra está licenciada sob uma licença
Creative Commons Atribuição 4.0 Internacional
.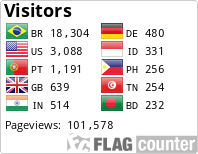 Consumer Behavior Review - eISSN: 2526-7884
Esta obra está licenciada com uma Licença
Creative Commons Attribution-NonCommercial 4.0 International License