Se Gosta de Co-criar, Gosta de Ser Empoderado? Co-criação dos clientes e suas preferências pelo empoderamento
Resumo
O objetivo desse artigo é verificar se há diferença na preferência dos clientes (tenham eles maior ou menor tendência a ter comportamento de co-criação) em relação aos tipos de empresas (considerando as que empoderam ou não os clientes). Para atingir o objetivo foi aplicado um questionário em que se mediu o comportamento de co-criação de valor dos indivíduos e suas preferências por empresas que oferecem o empoderamento a seus clientes. Escolheu-se como contexto as academias de ginástica, uma vez que se trata de um setor de serviços com ampla co-criação e empoderamento do consumidor. A análise dos dados coletados foi feita por meio de análise fatorial, regressão logística multinomial e teste t. Como resultado, verificou-se não haver relação entre grupos de consumidores e propensão a co-criação e preferência pelos tipos de empresas.
Palavras-chave
Co-criação; Empoderamento do consumidor; Setor de serviços.
Referências
Acar, O. A. & Puntoni, S. (2016). Customer empowerment in the digital age. Journal of Advertising Research, 56(1), 4-8.
Dijk, J., Antonides, G. & Schillewaert, N. (2014). Effects of co-creation claim on consumer brand perceptions and behavioural intentions. International Journal of Consumer Studies, 38(1), 110-118.
Fuchs, C. & Schreier, M. (2011). Customer empowerment in new product development. Journal of Product Innovation Management, 28(1), 17-32.
Grönroos, C. (2000). Creating a relationship dialogue: communication, interaction and value. The marketing review, 1(1), 5-14.
Hilton, T., Hughes, T. & Chalcraft, D. (2012). Service co-creation and value realisation. Journal of Marketing Management, 28(13-14), 1504-1519.
Kukk, J., Leppiman, A. & Pohjola, A. (2015). Designing a business service experience: Customer's perspective on value co-creation. Research in Economics and Business: Central and Eastern Europe, 6(1).
Minkiewicz, J., Evans, J. & Bridson, K. (2014). How do consumers co-create their experiences? An exploration in the heritage sector. Journal of Marketing Management, 30(1-2), 30-59.
Pranic, L. & Roehl, W. S. (2012). Rethinking service recovery: a customer empowerment (CE) perspective. Journal of Business Economics & Management, 13(2), 242-260.
Prentice, C., Han, X.-Y. & Li, Y.-Q. (2016). Customer empowerment to co-create service designs and delivery: Scale development and validation. Services Marketing Quarterly, 37(1), 36-51.
Shamim, A. & Ghazali, Z. (2014). A conceptual model for developing customer value co-creation behaviour in retailing. Global Business and Management Research, 6(3), 185.
Telles, R. (2001). A efetividade da "matriz de amarração" de Mazzon nas pesquisas em Administração. Revista de Administração, 36(4), 64-72.
Terblanche, N. S. (2014). Some theoretical perspectives of co-creation and co-production of value by customers. Acta Commercii, 14(2), 8 pages.
Tiu Wright, L., Pires, G. D., Stanton, J. & Rita, P. (2006). The internet, consumer empowerment and marketing strategies. European Journal of Marketing, 40(9/10), 936-949.
Vargo, S. L. & Lusch, R. F. (2004). Evolving to a new dominant logic for marketing. Journal of Marketing, 68(1), 1-17.
Vernette, E. & Hamdi-Kidar, L. (2013). Co-creation with consumers: who has the competence and wants to cooperate? International Journal of Market Research, 55(4), 2-20.
Yi, Y. & Gong, T. (2013). Customer value co-creation behavior: Scale development and validation. Journal of Business Research, 66(9), 1279-1284.
DOI:
https://doi.org/10.51359/2526-7884.2018.15184
Apontamentos
Direitos autorais 2018 CBR - Consumer Behavior Review

Esta obra está licenciada sob uma licença
Creative Commons Atribuição 4.0 Internacional
.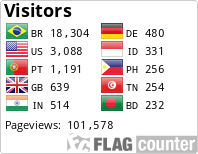 Consumer Behavior Review - eISSN: 2526-7884
Esta obra está licenciada com uma Licença
Creative Commons Attribution-NonCommercial 4.0 International License