UBER: De Carona no Consumo Colaborativo
Resumo
Este estudo objetiva entender, no modelo de negócio da empresa Uber, como os colaboradores entendem o sentido de consumo colaborativo proposto pela organização. Dado que o modelo de negócio em estudo provocou uma disrupção no comportamento do consumidor, é imprescindível entender a visão do prestador do serviço, no caso o motorista, pois este também é considerado um consumidor pela empresa. Para tanto, foram realizadas entrevistas com motoristas que ofertam o serviço por meio do aplicativo, e realizando-se a análise interpretativa de seus discursos, concluiu-se que não há uma percepção, pelo menos não em sua totalidade, por parte deles do princípio colaborativo que deu origem ao negócio. A principal implicação gerencial se dá na mudança de visão que o negócio deve possuir dos motoristas, parceiros de negócio.
Palavras-chave
consumo colaborativo; uber; motoristas parceiros.
Referências
Bardhi, F., & Eckhardt, G. M. (2012). Access-based consumption: The case of car sharing. Journal of consumer research, 39(4), 881-898.
Bardin, L. (1977). Análise de conteúdo. Lisboa: edições, 70, 225.
De Barros, A. C. P. (2015). Uber: o consumo colaborativo e as lógicas do mercado. Congresso Internacional de Comunicação e Consumo.
Botsman, R., & Rogers, R. (2009). O que é meu é seu: como o consumo colaborativo vai mudar o nosso mundo. Porto Alegre: Bookman.
De Moraes, T. A., de Albuquerque Queiroga Freire, A., Bogoni Bachmann, T. H., & Rodrigues de Abreu, N. (2017). Qualidade em Serviços e Dispositivos Móveis: Uma Análise a Partir da Aplicação do Modelo Servqual. Revista FSA, 14(4).
Bó, D., & Julia, G. (2017). Perspectivas de empoderamento e de resistência em um modelo de economia compartilhada na ótica da teoria das transições: caso Uber no contexto brasileiro (Dissertação de Mestrado). Pontifícia Universidade Católica do Rio Grande do Sul.
Glaser, B. G., & Strauss, A. L. (2017). Discovery of grounded theory: Strategies for qualitative research. Routledge.
Histórias... (2015) Uber apresenta objetivos e metas da empresa no Social Media Week 2015. UBER. Disponível em: https://goo.gl/pV5qHq Acesso em 20 de agosto de 2017.
Lofland, J., Lofland, L. H. (1995) Analyzing social settings: a guide to qualitative observation and analysis. Belmont: Wadsworth.
Maurer, A. M., Figueiró, P. S., Campos, S. A. P. D., Silva, V. S. D., & Barcellos, M. D. D. (2015). Yes, we also can! O desenvolvimento de iniciativas de consumo colaborativo no Brasil. BASE: revista de administração e contabilidade da Unisinos, 12(1), 68-80.
Mendes, F. S., & Ceroy, F. M. (2015). Economia compartilhada e a política nacional de mobilidade urbana: uma proposta de marco legal. Brasília: Núcleo de Estudos e Pesquisas/ CONLEG/Senado, Novembro/2015
Mont, O. (2004). Institutionalisation of sustainable consumption patterns based on shared use. Ecological Economics, 50(1-2), 135-153.
Pratt, M. G. (2009). From the editors: For the lack of a boilerplate: Tips on writing up (and reviewing) qualitative research. Academy of Management Journal, 52(5), 856–862.
Ruic, G. CEO da Uber deixa posto indefinitivamente. Exame. (2017). Disponível em: https://goo.gl/4omkJk Acesso em 20 de agosto de 2017.
Silva, R. A., De Paiva, M. S., & Diniz, G. S. (2017). Desafios jurídico-regulatórios e economia compartilhada: elementos para uma reflexão crítica. Scientia Iuris, 21(2), 98-125.
Teodoro, M. C. M., da Silva, T. C. D. A., & Antonieta, M. (2017). Disrupção, economia compartilhada e o fenômeno Uber. Revista da Faculdade Mineira de Direito, 20(39), 1-30.
Uber. Nossa História.(2017).Uber. Disponível em: https://www.uber.com/pt-BR/our-story/; Acesso em 18 de agosto de 2017.
Villanova, A. L. I. (2015). Modelos de negócio na economia compartilhada: uma investigação multi-caso (Doctoral dissertation). Fundação Getúlio Vargas – FGV.
Zanata, R. A. F.; De Paula, P. C. B., Kira, B. (2015). Contribuições para o debate sobre regulação do aplicativo Uber no Brasil. InternetLab, Disponível em: https://goo.gl/sgu6PK Acesso em 20 de agosto de 2017.
Apontamentos
Direitos autorais 2019 CBR - Consumer Behavior Review - ISSN 2526-7884

Esta obra está licenciada sob uma licença
Creative Commons Atribuição 4.0 Internacional
.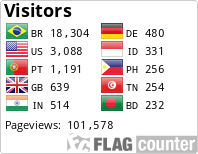 Consumer Behavior Review - eISSN: 2526-7884
Esta obra está licenciada com uma Licença
Creative Commons Attribution-NonCommercial 4.0 International License