Os Desafios de Exercer uma Paternidade Participativa no Cenário de Consumo Brasileiro
Resumo
Considerando as transformações socioculturais em busca de uma equidade de gênero, busca-se compreender o contexto brasileiro no que tange o universo da paternidade participativa. Para isso, analisa-se os dados demográficos, a legislação brasileira, o cenário digital brasileiro contando com entrevistas em profundidade com três pais que vivenciam o cuidado dos filhos no cotidiano e expõe essas vivências no debate público e ainda, campanhas publicitárias de empresas que passam a incorporar esse "novo pai participativo" como consumidor relevante de produtos até então direcionados majoritariamente às mulheres. Observando os resultados obtidos, verificam-se algumas transformações relevantes em relação à busca de uma paternidade "ideal" como: a mudança em relação a auto percepção do papel do homem; as práticas de uma divisão igualitária de tarefas cotidianas e o esforço para evitar a reprodução dos estereótipos relacionados a gênero, e a complexidade para ampliar o alcance de tais discussões no Brasil.
Palavras-chave
paternidade participativa; pais; equidade; consumo
Referências
Amato, P. R., & Gilbreth, J. G. (1999). Nonresident fathers and children's well-being: a meta-analysis. Journal of Marriage and the Family.
Ávila, L. A. (2007) Vínculo Revista do NESME: Grupos A perspectiva psicanalítica, vol. 4" Núcleo de Estudos em Saúde Mental e Psicanálise das Configurações Vinculares São Paulo, Brasil.
Beleli, I. (2007) Corpo e identidade na propaganda; Estudos Feministas, p. 280. Florianópolis.
Beauvoir, S. (1967), Segundo Sexo. A Experiência Vivida, Difusão Européia do. Livro, Vol.2
Bourdieu, P. (2010) A Dominação Masculina Tradução: Maria Helena Kuhner. Rio de Janeiro: Bertrand Brasil, 2ª edição, 160p
Connell, R. W. & Messerschmidt J. (2013) Masculinidade hegemônica: repensando o conceito: Estudos Feministas, Florianópolis, 21(1): 424
Fundação Perseu Abramo & Sesc, 2010. "A mulher brasileira nos espaços público e privado" / Gustavo Venturi, Vilma Bokany, Rita Dias, organizadores - São Paulo : Editora Fundação Perseu Abramo, 2010.
Freud, S. (1995). Uma dificuldade no caminho da psicanálise. Edição Standard Brasileira das Obras Psicológicas de S. Freud. Rio de Janeiro, Imago, Volume 17
Hewlett, B. S. (2000) Culture, history, and sex: anthropological contributions to conceptualizing father involvement. Marriage & Family Review.
Hirata, H. & Kergoat, D. (2007). Novas configurações da divisão sexual do trabalho In: Cadernos de pesquisa, Volume 37, n132
Instituto Brasileiro de Geografia e Estatística (IBGE), 2016. "Estudos e pesquisas, informação demográfica e socioeconômica. N38 - Estatísticas de gênero: indicadores sociais das mulheres no Brasil". Disponível em https://www.ibge.gov.br/estatisticas-novoportal/multidominio/genero.html - Acesso em 30/09/2018.
Instituto de Pesquisa Econômica Aplicada (IPEA), 2013. "Texto para discussão N2214: Desigualdades de gênero em tempo de trabalho pago e não pago no Brasil". Disponível em http://www.ipea.gov.br/portal/images/stories/PDFs/TDs/tda_2214.pdf - Acesso em 30/09/2018.
Instituto de Pesquisa Econômica Aplicada (IPEA), 2016. "Pesquisa Nacional por Amostra de Domicílios Contínua (PNAD): Outras formas de trabalho 2016". Disponível em http://repositorio.ipea.gov.br/bitstream/11058/3485/1/Radar_n27.pdf - Acesso em 30/09/2018.
Kotler, P. & Keller, K. L. (2006). Administração de marketing. 12º ed. São Paulo: Pearson Prentice Hall
Lamb, M. E. (1997). Fathers and child development: an introductory overview and guide. In M. Lamb (Org.), The role of the father in child development. New York: John Wiley & Sons.
Mead, M. (2000), Sexo e Temperamento. São Paulo: Editora Pespectiva
Parke, R. S. (1996) Fatherhood. London: Harvard Universal.
Piscitelli, A. (2009). Gênero: a história de um conceito. In: Diferenças e igualdade | Heloisa Buarque de Almeida, José Eduardo Szwako (orgs.) - São Paulo: Berlendis & Vertecchia.
PROMUNDO-BRASIL (2016) A Situação da Paternidade no Brasil. Rio de Janeiro, Brasil: Promundo.
Rezende, A. L., & Alonso, I. L. (1995). O perfil do pai cuidador. Revista Brasileira de Crescimento e Desenvolvimento Humano, 5(1/2), 66-81.
Sutter, C. & Bucher-Maluschke, J. S. N. F. (2008) Pais que cuidam dos filhos: a vivência masculina na paternidade participativa In: PSICO, Porto Alegre, PUCRS.
Lei Nº 13.257, de 8 de março de 2016 dispõe sobre as políticas públicas para a primeira infância, período que abrange os primeiros 6 (seis) anos completos. Recuperado de http://idg.receita.fazenda.gov.br/orientacao/tributaria/isencoes/programa-empresa-cidada/orientacoes
Apontamentos
Direitos autorais 2019 CBR - Consumer Behavior Review

Esta obra está licenciada sob uma licença
Creative Commons Atribuição 4.0 Internacional
.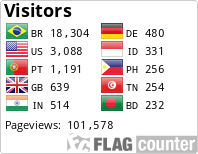 Consumer Behavior Review - eISSN: 2526-7884
Esta obra está licenciada com uma Licença
Creative Commons Attribution-NonCommercial 4.0 International License