Editorial sobre consumo e gênero
Resumo
Editorial sobre consumo e gênero.
Referências
Adams, Carol. (1990). The sexual politics of meat. A feminist-Vegetarian Critical Theory. London, Bloomsbury.
Barbosa, Livia & Wilkinson, John. (2017). Consumption in Brazil – The field of new consumer studies and the phenomenon of the "new middle" classes. In: Keller, et al (Eds.). Routledge Handbook on Consumption. London, Routledge.
Bardin, Laurence. (1977). Análise de conteúdo. Lisboa: Edições 70.
Horst, Heather A. & Miller, Daniel (Ed.). (2013). Digital anthropology. A&C Black.
Miller, D. et al. (2016). How the world changed social media. UCL press.
Spargo, T. (2017). Foucault e a teoria queer: seguido de Ágape e êxtase: orientações pós-seculares; tradução Heci Regina Candiani. 1ed. Belo Horizonte: Autêntica Editora.
Apontamentos
Direitos autorais 2019 CBR - Consumer Behavior Review

Esta obra está licenciada sob uma licença
Creative Commons Atribuição 4.0 Internacional
.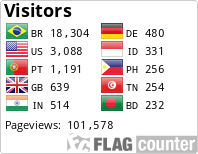 Consumer Behavior Review - eISSN: 2526-7884
Esta obra está licenciada com uma Licença
Creative Commons Attribution-NonCommercial 4.0 International License