Como se dá o Engajamento do Consumidor em um Espaço Colaborativo: Relação de negócios ou devoção?
Resumo
Considerando a naturalização do papel produtivo do consumidor a partir das mudanças causadas pelas tecnologias digitais, o presente estudo teve como principal objetivo analisar como se dá o engajamento dos empresários de pequenos negócios com um espaço colaborativo, do qual fazem parte, no interior de Pernambuco. Assim, a partir desse estudo de caso instrumental buscou-se compreender como esses clientes de serviços significam a sua relação com essa empresa. Para isso, foram realizadas uma pesquisa bibliográfica e uma pesquisa de campo, coletando-se os dados por meio da entrevista aberta e da observação não-participante. Nessa pesquisa de cunho qualitativo, utilizou-se o método da análise de discurso funcional.  Os resultados apontaram que a cocriação dos expositores na relação com a empresa é bastante expressiva, sendo, contudo, significada por eles como um ato de devoção e gratidão para com a empresa.
Palavras-chave
Engajamento do Prossumidor; Espaço Colaborativo; Significação da Relação; Prossumerização.
Referências
Aguiar, E. C. & Marques, R. Q. (2016). Comportamento do Consumidor e Teoria da Cultura de Consumo: da Compreensão dos Fenômenos à Aplicação do Conhecimento. Revista Eletrônica Estácio Recife, v. 1, n.1. Recuperado em 10 de janeiro,2020, de https://reer.emnuvens.com.br/reer/article/view/72.
Arnould, J. E. & Thompson, C. J. (2005). "Consumer Culture Theory [CCT]: Twenty Years of Research", Journal of Consumer Research, v.31.
Arnould, E. J. & Thompson, C. J. (2005). Introduction: Consumer Culture Theory: ten years gone (and beyond). Consumer Culture Theory, v.17, n.1.
Bauer, M. W & Gaskell, G. (2002). Pesquisa qualitativa com texto, imagem e som: um manual prático. Petrópolis: Vozes.
Botsman, R. & Rogers, R. (2011). O que é meu é seu: como o consumo colaborativo vai mudar o nosso mundo. Bookman: Porto Alegre.
Brodie, R. J., Hollebeek, L. D., & Smith, S. D. (2011). Engagement: An important bridging concept for the emerging SD logic lexicon. In Proceedings.
Büscher, B. & Igoe, J. (2013). 'Prosuming' conservation? Web 2.0, nature and the intensification of value-producing labour in late capitalism. Journal of Consumer Culture, v.13, n.3, 283-305.
Carvalho, S. L. (2012). A era do consumidor produtivo. Recuperado em: 03 de fevereiro de 2020 de
Coskuner-Balli, G. (2013). Market practices of legitimization: insights from consumer culture theory. Marketing Theory, v. 13, n.2, 193–211.
Costa, F. Z. N., & Souza-Leão, A. L. M. (2019). A vontade de potência do prossumidor: uma análise da vontade e da força da vontade nas práticas dos potterheads. Revista Eletrônica de Ciência Administrativa, [S.l.], v. 18, n. 2, 161-193
Costa, L. A. F., Alcade, E. A., & Souza, M. L. L. (2018). Lojas colaborativas: conceito, história e montagem. Rev. Conexão Eletrônica – Três Lagoas, MS, v.15, n.1, 1216- 1230.
Costa, D., & Falcão, R. (2018). O Valor Percebido pelos Usuários na Troca de Tempo: O caso Bliive. CBR - Consumer Behavior Review, 2, 19-32.
Creswell, J. W. (2002). Research design: qualitative, quantitative, and mixed methods approaches. London: Sage Publications.
Damacena, C., dos Santos Marra, G., & Petroll, M. D. L. M. (2012). Orientação ao mercado, inovação colaborativa com os consumidores e sobrecarga de informação. Perspectivas Contemporâneas, 7(2).
Endeavor (2019). Fidelização de clientes: 5 dicas essenciais para encantar o comprador. Recuperado em: 01 de fevereiro de 2020 de
Fonseca, M. J., & Rossi, C. A. V. (1998). O estudo do envolvimento com o produto em comportamento do consumidor: Fundamentos teóricos e proposição de uma escala para aplicação no Brasil. Anais do Encontro da Anpad, Foz do Iguaçu, RS, Brasil, 22.
Gil, A. C. (2008). Métodos e técnicas de pesquisa social. São Paulo: Ed. Atlas S.A.
Gill, R. (2002). Análise do discurso. In: BAUER, M. W.; GASKELL, G. Pesquisa qualitativa com texto, imagem e som: um manual prático. Petrópolis: Vozes.
Godoi, C. K., & Bandeira-de-Mello, R. (2006). Pesquisa qualitativa em estudos organizacionais: paradigmas, estratégias e métodos. São Paulo: Saraiva.
Jenkins, H. (2008). Cultura da convergência. São Paulo: Aleph.
Kotler, P., Kartajaya, H., & Setiawan, I. (2017). Marketing 4.0: Do Tradicional Ao Digital. Rio De Janeiro: Sextante.
Markus, K, & Orsi, D. F. O. (2016). Um estudo do consumo colaborativo no Brasil e nos Estados Unidos da América. Revista Organizações em Contexto, v.12, n. 24.
Martins, G.A., & Theóphilo, C.R. (2009). Metodologia da investigação científica para ciências sociais aplicadas. 2.ed. São Paulo: Atlas.
Mazetti, H. M. (2009, Maio). Cultura participativa, espetáculo interativo: do "empoderamento" ao engajamento corporativo dos usuários de mídia. In Trabalho apresentado a Divisão temática de Comunicação Multimídia, no XIV Congresso de Ciências da Comunicação na Região Sudeste. Rio de Janeiro.
McCracken, G. (2003). Cultura & Consumo: novas abordagens ao caráter simbólico dos bens e atividades de consumo. Rio de Janeiro: Mauad.
Menezes, U. (2018). Consumo Colaborativo: Um caminho para o desenvolvimento sustentável? CBR - Consumer Behavior Review, 2, 56-68.
Parmentier, M., & Ficher, E. (2015). Things fall apart: The dynamics of brand audience dissipation. Journal of Consumer Research, v.41, n.5, 1228-1251.
Patterson, P., Yu, T., & de Ruyter, K. (2006, December) Understanding customer engagement in services. Advancing theory, maintaining relevance, proceedings of ANZMAC 2006 conference, Brisbane; 2006. 4–6
Pereira, C. M. P., Silva, A. C., Barth, M., & Pacheco, J. (2015). Interação, engajamento e crowdsourcing: um estudo de caso The Johnny Casy Project. Comunicação & Informação, Goiânia, v.18, n.1, 76-96.
Phillipson, J., Gorton, M., & Laschewski, L. (2006). Local business co‐operation and the dilemmas of collective action: rural micro‐business networks in the north of England. Sociologia Ruralis, v. 46, n.1, 40-60.
Ritzer, G. (2015a). Hospitalidade e prossumerização. Revista Hospitalidade, v. XII, (edição especial), 12 – 41.
Ritzer, G. (2015b). Prosumer capitalismo. The Sociological Quarterly, v.56, 413-445.
Ruckenstein, M. (2015). Playing Nintendogs: desire, distributed agency and potentials of prosumption. Journal of Consumer Culture, v.15, n.3, 351-370.
Scaraboto, D. (2015). Selling, sharing, and everything in between: the hybrid economies of collaborative networks. Journal of Consumer Research, v.42, n.1, 152-176.
Sebrae (2019). Tudo o que você precisa saber sobre uma loja colaborativa. Recuperado em: 03 de fevereiro de 2020 de < https://www.sebrae.com.br/sites/PortalSebrae/artigos/loja-colaborativa-o-que-e-como-funciona-vantagens-e-como-participar,3a5a33e06c9cf510VgnVCM1000004c00210aRCRD>
Shirky, C. (2011). A cultura da participação: Criatividade e generosidade no mundo conectado. Rio de Janeiro: Zahar. Recuperado em 11 de novembro de 2019 de .
Silva, M., & Barbosa, M. (2018). Compartilhando Bicicletas e Consumindo Experiências: Uma investigação do consumo colaborativo praticado por usuários do Bike PE. CBR - Consumer Behavior Review, 2, 1-18.
Sousa Júnior, J. (2018). "Vai uma Carona, aí?": Experiências de consumo colaborativo de usuários de aplicativo de caronas. CBR - Consumer Behavior Review, 2, 33-42.
Stake, R. (2006). Multiple Case Study Analysis. Nova Iorque: Guilford Press.
Wood, D. J., & Gray, B. (1991). "Toward a Comprehensive Theory of Collaboration." The Journal of Applied Behavioral Science, v. 27, n.2.
Zappellini, M. B., & Feuerschütte, S. G. (2015). O uso da triangulação na pesquisa científica brasileira em Administração. Administração: Ensino e Pesquisa, 16(2), 241-273.
DOI:
https://doi.org/10.51359/2526-7884.2020.244205
Apontamentos
Direitos autorais 2020 CBR - Consumer Behavior Review

Esta obra está licenciada sob uma licença
Creative Commons Atribuição 4.0 Internacional
.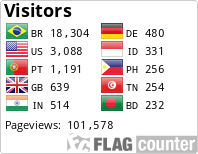 Consumer Behavior Review - eISSN: 2526-7884
Esta obra está licenciada com uma Licença
Creative Commons Attribution-NonCommercial 4.0 International License