Os Traços Identitários dos Consumidores de Vinhos em Minas Gerais
Resumo
O vinho se faz presente em vários períodos da história da humanidade e a sua representação simbólica, cultural e social, demonstra-se pertinente para que as pessoas desenvolvam traços identitários em razão do consumo da bebida. Este artigo teve como objetivo identificar e descrever os traços identitários dos consumidores de vinhos em Minas Gerais, com base nos princípios de identidade baseada em motivação (saliência, associação, relevância, verificação e conflito) de Reed et al. (2012). Para isto, realizou-se 40 entrevistas com consumidores assíduos da bebida em quatro cidades do estado de Minas Gerais. Os resultados indicam que a saliência identitária decorre da afirmação das características únicas que moldam suas atitudes e reforçam esta percepção. A associação acontece ao resgatar memórias de locais visitados e lembranças pessoais, bem como vincular o consumo a outras atividades ou pessoas. A relevância ocorre conforme as avaliações de suas ações mediante ao objetivo do consumo, além dos aspectos simbólicos envolvidos. A verificação leva em consideração a validação da identidade ao cumprir normas estabelecidas. O conflito ocorre quando múltiplas identidades atuam em mesmo contexto de consumo. Conclui-se que o consumo de vinhos é uma atividade capaz de formar traços identitários nos consumidores, aumentando o engajamento com a bebida.
Palavras-chave
Consumo de vinhos; Traços identitários; Minas Gerais.
Referências
Banks, G., & Overton, J. (2010). Old World, New World, Third World? Reconceptualising the Worlds of Wine. Journal of Wine Research, 21(1), pp. 57-75.
Barbosa, L., & Campbell, C. (org). (2006). Cultura, consumo e identidade. Rio de Janeiro: FGV.
Bardin, L. (2016). Análise de conteúdo. São Paulo: Edições 70.
Bauman, Z. (2005). Identidade: entrevista a Benedetto Vecchi. Trad. Carlos Alberto Medeiros. Rio de Janeiro: Jorge Zahar Ed.
Berríos, R., & Saens, R. (2015). The country-brand in the wine industry: how important is variety specialization? Academia Revista Latinoamericana de Administración, 28(4), pp. 484-501.
Bruwer, J., & Li, E. (2007). Wine-Related Lifestyle (WRL) Market Segmentation: Demographic and Behavioural Factors. Journal of Wine Research, 18(1) pp. 19-34.
Bruwer, J., & McCutcheon, E. (2017). Marketing implications from a behaviourism perspective of consumption dynamics and socio-demographics of wine consumers. Asia Pacific Journal of Marketing and Logistics, 29(3), pp. 519-537.
Carvalho, C. (2016). Anuário brasileiro da uva 2016. Santa Cruz do Sul: Gazeta Santa Cruz.
Dubar, C. (2012). A construção de si pela atividade de trabalho: a socialização da profissional. Cadernos Ebape.BR, 42(116), pp. 351-367.
Hall, S. (2006). A identidade cultural na pós-modernidade. Tupy Kurumin.
Higgins, L., & Wolf, M. M. (2016). Millennials as luxury wine buyers in the United States? International Journal of Wine Business Research, 28(3), pp. 190-205.
Instituto Brasileiro do Vinho. (2018). Panorama geral. Disponível em: Acesso em 08 mai. 2020.
Kassarjian, H. H. (1971). Personality and consumer behavior: a review. Journal of Marketing Research, 8(4), pp. 409-418.
Mello, L. M. R. (2017). Informe técnico: panorama da produção de uvas e vinhos no Brasil. Campos & Negócios. Uberlândia: AgroComunicação, pp. 54-56, abr.
Oyserman, D. (2009). Identity-based motivation: implications for action-readiness, procedural-readiness, and consumer behavior. Journal of Consumer Psychology, 19(3), pp. 250-260.
Oyserman, D., Elmore, K., & Smith, G. (2012). Self, self-concept, and identity. In: M. Leary & J. Tangney (Eds.), Handbook of self and identity (2. ed.). New York: Guilford, pp. 69-104.
Protas, J. F. S., & Camargo, U. A. (2011). Vitivinicultura brasileira: panorama setorial de 2010. Brasília: SEBRAE; Bento Gonçalves IBRAVIN – Instituto Brasileiro do Vinho: Embrapa Uva e Vinho. 110 p.
Reed II, A., Forehand, M. R., Puntoni, S., & Warlop, L. (2012). Identity-based consumer behavior. International Journal of Research in Marketing, 29(4), pp. 310-321.
Ritchie, C. (2007). Beyond drinking: the role of wine in the life of the UK consumer. International Journal of Consumer Studies, 31, pp. 534-540.
Roe, D., & Bruwer, J. (2017). Self-concept, product involvement and consumption occasions: exploring fine wine consumer behaviour. British Food Journal, 119(6), pp. 1362-1377.
Rössel, J., & Pape, S. (2016). Who has a wine-identity? Consumption practices between distinction and democratization. Journal of Consumer Culture, 16(2), pp. 614-632.
Souza, M. M. P., & Carrieri, A. P. (2012). Identidades, práticas discursivas e os estudos organizacionais: proposta teórico-metodológica. Cadernos Ebape.BR, 10(1), pp. 40-64.
Spielmann, N., Babin, B. J., & Verghote, C. (2016). A personality-based measure of the wine consumption experience for millennial consumers. International Journal of Wine Business Research, 28(3), pp. 228-245.
Stewart, C. & Cash Jr., W. (2015). Técnicas de entrevista – estruturação e dinâmica para entrevistados e entrevistadores. Porto Alegre: AMGH.
DOI:
https://doi.org/10.51359/2526-7884.2021.248569
Apontamentos
Direitos autorais 2021 CBR - Consumer Behavior Review

Esta obra está licenciada sob uma licença
Creative Commons Atribuição 4.0 Internacional
.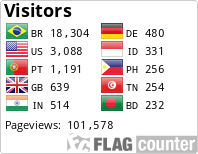 Consumer Behavior Review - eISSN: 2526-7884
Esta obra está licenciada com uma Licença
Creative Commons Attribution-NonCommercial 4.0 International License