Customers' Problems in Buying from Supermarkets in Bangladesh
Resumo
Consumers' preferences, satisfaction and,  loyalty towards supermarkets in Bangladesh have been studied but this study aims to identify the customers' problem in buying from the supermarkets and their socio-economic characteristics along with present scenario and economic significance of the supermarket industry in Bangladesh.  The study is empirical, mixed-method has been deployed, 400 customers of the supermarkets were surveyed by mall intercept technique through a questionnaire, 6 in-depth interviews were conducted with the supermarkets' professionals and relevant articles, publication, books, reports, journals, newspapers and websites were reviewed. Descriptive statistics, chi-square tests, and factor analysis were performed in analyzing the data. There are 211 outlets of major supermarkets in Bangladesh, which are contributing 1.49 % to the GDP and generating significant employment. Upper-middle and high class, highly educated, small family are the customers who face the major problems of high cost due to additional tax, long waiting time at the payment queue, and unnecessary purchase while shopping from the supermarkets. All the demographic characteristics have a significant relationship with these problems except the marital status and family size. The supermarket industry needs to understand the customers' psychology; concentrate on enhancing the store facility, educate people on the attributes of the supermarkets and the policymakers can initiate a proper policy in operating the supermarket business in Bangladesh.
Palavras-chave
Supermarket; Problems; Economy; Policy; Bangladesh.
Referências
Ahmed S. M. S (2017). Trends of Large Scale Retailing in Bangladesh. Anglisticum Journal (IJLLIS), 6(6), 30-34.
Akbar, M. M. (2013). Drivers of Retail Shoppers' Loyalty in Bangladesh. Interdisciplinary Journal of Contemporary Research in Business, 4(10), 645-662.
Akyuz, A. (2018). Determinant Factors Influencing Impulse Buying Behavior of Turkish Customers in Supermarket Setting. International Journal of Research in Business and Social Science, 7(1), 1-10, https://doi.org/10.20525/ijrbs.v7i1.839
Alauddin, M., Hossain, M. M., Ibrahim, M., & Ariful, H. M. (2015). Perceptions of Consumer Impulse Buying Behavior in the Super Store: A Case Study of Some Selected Super Store in Bangladesh, Asian Social Science, 11(9), 68-76. Canadian Center of Science and Education, www.ccsenet.org/ass
Ali, M. Y., & Faroque, A. R. (2017). Diffusion of Supermarkets in Bangladesh: Miles to Go, In M. A. Marinov (Ed.) Research Handbook of Marketing in Emerging Economies, (pp. 287-300). Edward Elgar Publishing.
Arif, M. Z. U. (2013). A study on increasing establishment of superstores in Bangladesh with special reference to Dhaka city. ANVESHAK International Journal of Management, 2(1), 9-34.
Aswini, P., S., & Venugopal, P. (2020). Variations in Consumer Decision Making Styles across Demographic Variables: An Emphirical Study among Foootwear Outlets of Vellore City. Studies in Indian Place Names. 40(18), 1679- 1694.
Azad, S. N. M., Hossain, M. M., & Parveen, R. (2011). Customer Perception, Price and Demand Analysis. Journal of Business and Technology, 7(1), 35-51.
Balagomathi K. (2016), A Study on Consumers Buyer Behavior in Supermarket in Tirunelveli District, International Journal of Commerce, Business and Management (IJCBM), 5(2).
Balaji, P, Karthikeyan, C. & Sureshkumar, D. (2013). A study on problems faced by the consumers and retailers in modern and traditional retail store outlets in India. Internat. J. Com. & Bus. Manage, 6(2), 268-275.
Bangladesh Bureau of Statistics (BBS) (2018), http://bbs.portal.gov.bd/sites/default/files/files/bbs.portal.gov.bd/page/057b0f3b_a9e8_4fde_b3a6_6daec3853586/F2_GDP_2017_18.pdf
Bangladesh Bureau of Statistics-BBS (2018), Bangladesh Labor Force Survey 2016-2017, Statistics and Informatics Division, Ministry of Planning, Bangladesh
Bautista, E. (2005, August 18). Understanding the supply chain: Management principles that can make or break your marketing plan. IDS Logistics (Philippines) Inc. Seminar Presentation. Makati: Philippine Association of National Advertisers, Inc.
Beyene T (2018), The Impact of Marketing Mix Element on the Consumer Buying Behavior: In Case of Supermarkets in Addis Ababa, (Unpublished thesis for Degree of Masters). St. Mary's University, http://hdl.handle.net/123456789/4133
Carpenter, J. M. & Balija, V. (2010). 'Retail format choice in the US consumer electronics market', International Journal of Retail & Distribution Management, 38(4), 258-274.
Cochran, W. G. (1963). Sampling techniques. 2nd Ed., John Wiley and Sons, Inc.
Dakora, E. (2012). Exploring the fourth wave of supermarket evolution: Concepts of value and complexity in Africa. International Journal of Managing Value and Supply Chains, 3(3), 25-37. https://doi.org/10.5121/ijmvsc.2012.3303.
Dalwadi, R., Rathod H. S., & Patel, A. (2010). Key Retail Store Attributes Determining Consumers' Perceptions: An Empirical Study of Consumers of Retail Stores Located in Ahmadabad (Gujarat). SIES Journal of Management, 7(1), 20-34.
Datta, P. R. (2017). Relationship Marketing and Customer Retention in Bangladesh's Food Retailing Sector, (An Unpublished Doctor of Philosophy (PhD) thesis). University of Hertfordshire.
Datta, P, Fraser, P., & Lebcir M (2018). An investigation into the relationship between customer relationship marketing and customer retention: superstore retailing context in Bangladesh. Journal of Business and Retail Management Research (JBRMR), 13(2), 20-35.
Dey, S., Rafat, S., & Sageer, A. (2012). Retailers and Customers: Problems and Perspectives, IOSR Journal of Business and Management (IOSR-JBM) 5(6), 45-53.
Dickinson, H. (2006, July 12). We're a nation of impatient shoppers. Marketing, 13
Elmar, K., & Suwala, L. (2015), Internationalization of grocery retailers in emerging markets – general considerations and economic impacts, Working Paper, Geographisches Institut, Humboldt-Universitätzu Berlin.
Erdem, O., Oumlil, A. B., & Tuncalp, S. (1999). Consumer values and the importance of store attributes. International Journal of Retail and Distribution Management, 27(4), 37144.
Future Startup (2019), An-economic-case-for-reducing-vat-rate-on-supershops, https://futurestartup.com/ retrieved on November 1, 2020 at 10: 19 a.m.
Giggs, J. A. (1988). The spatial ecology of mental illness, in C.J. Smith and J.A. Giggs (eds) Location and Stigma: Contemporary Perspectives on Mental Health and Mental Health Care (Boston: Unwin Hyman) 103-33
Gupta, M. (2004, March 25-26). Brand Position of General Store From Consumer's Perspective- A comparative Study on Departmental Store and Traditional Shop. Proceedings of Conference on IPR , Thapar University, Patiala.
Gutierrez, B. P. B., & Jegasothy, K. (2010). Identifying Shopping Problems and Improving Retail Patronage among Urban Filipino Customers, Philippine Management Review, 17, 66-79.
Hossain, M. A. (2017). Developing Backward Linkage for Supermarket in Bangladesh: An Empirical Study, (An Unpublished thesis of Doctor of Philosophy), University of Dhaka.
Islam, M. J., Ameen, M., Mustafi, A., Azmi, T., & Ahmed, F. (2016). Measuring the Effect of Retail Service Quality Dimensions on Customer Satisfaction and Loyalty: The study on the Super Shop in Bangladesh, International Journal of Scientific & Engineering Research, 7(8), 215-233.
Islam, M. K. (2019). Food retailing landscape: FDI, economic growth and employment in Bangladesh, Journal of Foodservice Business Research, 22(5), 433-448, https://doi.org/10.1080/15378020.2019.1637219
Israel, G. (1992). Determining Sample Size, Fact Sheet PEOD-6, Florida Cooperative Extension Service, Institute of Food and Agricultural Sciences, University of Florida.
Jackson, V., Stoel, S., & Brantley, A. (2011). Mall attributes and shopping value: Differences by gender and generational cohort. Journal of Retailing and Consumer Services, 18(5), 1-9. https://doi.org/10.1016/j.jretconser.2010.08.002
Jones, P., & Baron, S. (1991). Retailing, In Business Now, Macmillan Education Ltd Houndmills, Basingstoke, Hampshire RG21
Joung, H., & Miller, N. J. (2007). Examining the effects of fashion activities on life satisfaction of older females: activity theory revisited. Family and Consumer Sciences Research Journal, 35(4), 338–356.
Kashem, M. A., & Islam, M. S. (2012). Customer Satisfaction of Super Stores in Bangladesh- An Explorative Study. Journal of Economics and Sustainable Development, 3(7), 24-29.
Kelly, M., Seubsman, S., Banwell, C., Dixon, J., & Adrian, S. (2015). Traditional, modern or mixed? Perspectives on social, economic, and health impacts of evolving food retail in Thailand. Agriculture and Human Values, 32(3), 445-460.
Khan, F., Tabassum, A., & Jahan, K. (2014). Assessment of Service Gap in Superstores of Bangladesh by using SERVQUAL Model, World Review of Business Research, 4(1), 109-128.
Koo, D. M. (2003). Inter-relationships among store images, store satisfaction, and store loyalty. Asia Pacific Journal of Marketing and Logistics, 15(4), 42-71.
Krejcie, R. V., & Morgan, D. W. (1970). Determining sample size for research activities. Educational and psychological measurement, 30(3), 607-610.
Lather, A.S. and Kaur, T. (2006). Shopping Malls: New Retail Formats keeping pace with the shoppers mood. The journal of Indian Management and Strategy, 11(4), 22-29.
Lee, M., Atkins, K., Kim, Y. K. & Park, S.H. (2006). Competitive analyses between regional malls and big-box retailers: a correspondence analysis for segmentation and positioning. Journal of Shopping Center Research, 13(1), 81-98.
Levy, M., & Weitz, B. (2013). Retailing Management, 8th Edition, McGraw-Hill, New York.
Mahlangu, E. N., & MakhithaK, M. (2019). The impact of demographic factors on supermarket shopping motivations in South Africa. Journal of Business and Retail Management Research (JBRMR), 13(3), 11-25.
Mamuaya, N. C. I., & Aditya, P. (2018). The effect of the situational factor, store atmosphere, and sales promotion on hedonic shopping motivation and its implication on supermarket consumer impulsive buying in Manado city, Journal of Business and Retail Management Research (JBRMR), 13(2), 1-11, https://doi.org/10.24052/JBRMR/V13IS02/ART-01
Mayakkannan, R. (2019). A Study on Green Marketing Practices in India, Emperor International Journal of Finance and Management Research, 5(4), 1-5.
Memon, R. H., Kazi, A. G., Zubedi, M. Y., & Ansari, A. (2019). Factors Affecting Impulse Purchase Behavior in Hyderabad – Marketing Perspective. International Journal of Entrepreneurial Research 1(2), 20-24, http://readersinsight.net/IJER/article/view/506
Monteiro, G., Farina, E., & Nunes, R. (2012). Food-retail development and the Myth of everyday low prices: The case of Brazil. Development Policy Review, 30(1), 49-66. https://doi.org/10.1111/j.1467-7679.2012.00559.x.
Nguyen, T.M.T. & Nguyen, T.D. (2003). Measurement of Service Quality of Supermarkets in Vietnam – A Customer Perspective, Technical Report No CS.2003.01.04, Vietnam National University.
Nunnally J.C. (1978). Psychometric Theory, McGraw-Hill, New York, NY.
Oishe, S. F. (2017). Customers' behavior towards E-commerce in Bangladesh: An empirical study on some selected B2C E-commerce sites. International Journal of Business and Management, 5(1), 40-50.
Popkowski, L., Peter, T. l., & Timmermans, H. (2001). Experimental choice analysis of shopping strategies. Journal of Retailing, 77(4), 493-509.
Rahman, M. N., Nower, N., Hassan, R., & Samiha, Z. (2019). An Evaluation of the Factors Influencing Customers' Experience in Supermarkets of Bangladesh, European Journal of Business and Management, 11(26), 13-22.
Rani, M N. (2020). Millennial's and buying Patterns. Studies in Place Names. 40(13), 845-858.
Reardon, T., Timmer, C. P, Barrett, C. B., & Berdegue, J. (2003). The Rise of Supermarkets in Africa, Asia, and Latin America. American Journal of Agricultural Economics, 85(5), 1140-1146, https://rimisp.org/wp-content/uploads/2013/06/0269-001928-2003ajaereardonetal..pdf
Reardon, T. & Gulati, A. (2008). The Supermarket Revolution in Developing Countries: Policies for Competiveness with Inclusiveness, IFPRI Policy Brief 2, Washington.
Rickert, D., Schain, J. P., & Stiebale, J. (2018). Local market structure and consumer prices: Evidence from a retail merger, DICE Discussion Paper, No. 280, ISBN 978-3-86304-279-0, Düsseldorf Institute for Competition Economics (DICE), Düsseldorf, https://www.econstor.eu/bitstream/10419/173247/1/1011417766.pdf
Sajib, S. M. S, Yaqub, M., Hosen, M. D., & Sohad, M. K. N (2016). Shop Till You Drop: The Impact of Westernization in Consumer Behavior in The Context of Super Shop Culture. Asian Journal of Social Sciences & Humanities, 5(2), 222- 231, http://www.ajssh.leena-luna.co.jp/AJSSHPDFs/Vol.5(2)/AJSSH2016(5.2-24).pdf
Salam, S, Afrin, S., & Saha, M. (2020). Fresh-Cut Vegetable at Supermarkets in Bangladesh: Focus on Customer Perception and Factors Influencing Purchasing Decision, Asian Journal of Economics, Business and Accounting 15(3), 26-34.
Sarker, M. A. R., & Afroze, R. (2015). Employees Perception about HRM Practices in the Selected Retail Shops in Bangladesh. British Journal of Economics, Management & Trade, 9(4), 1-9.
Sarker, M. A. R., & Ashrafi, D. M. (2018). The relationship between internal marketing and employee job satisfaction: A study from retail shops in Bangladesh. Journal of Business and Retail Management Research (JBRMR), 12(3), 149-159.
Shahid, R. B. (2017). Building Strong Brand Equity of Supermarkets in the Context of Bangladesh. International Journal of Economics, Commerce and Management, 5(6), 646-660.
Shamsher, R. (2017). Role of Store Image Influencing Store Loyalty: A Study of The Retail Industry in Bangladesh, (An Unpublished thesis of Doctor of Philosophy), University of Dhaka.
Siddiqui, N., Ahmed, J., & Hasan, M. (2006). New generation of retail management in Bangladesh - customer satisfaction through value system management. SEU Journal of Business Studies, 2(2), 1-18.
Simone, P., Katherine, M., & Robert, D. (2015). The three "big issues" for older supermarket shoppers. Journal of Consumer Marketing, 22(6), 306-312. DOI 10.1108/07363760510623894
Song, Q., Yin, Y. & Ranchhod, A. (2017). An exploratory study of older customers' holistic supermarket shopping experience in China. Conference Proceedings of the Academy for Design Innovation Management: Research Perspectives on Creative Intersections, 1(1), https://doi.org/10.33114/adim.2017.147
Stotz, S. & Sun, L J., (2018). Development of an Online Smartphone-Based eLearning Nutrition Education Program for Low-Income Individuals. Journal of Nutrition Education and Behavior, 50(1), 90-95.
Sultan, S., Jan, F. A., Basit, A., & Rafi, A. (2018). Impact of Environmental Factors on Impulse Buying: Mediating Role of Consumers Positive Emotions, International Conference on Contemporary Issues In Business & Economics (ICCIBE), 528- 535, Turke.
Sultana, M. & Islam, N. M. M (2012). Impact of Queue on Customers: An Analysis of Some Retail Shops in Bangladesh. East West Journal of Business and Social Studies, 3, 95-108.
Terblanche, N.S., (2018). Revisiting the supermarket in-store customer shopping experience. Journal of Retailing and Consumer Services, 40(1), 48-59.
The Food Trust., (2010). 'Supermarket strategies to encourage healthy eating toolkit', viewed 17 January 2019, from http://thefoodtrust.org/ uploads/media_items/supermarkettoolkit.original.pdf
Umesh, G, W. H. D. P (2015). Why Customers Going Supermarkets? (Comparative Study of Motivation Factors Affecting to Visit Supermarkets), https://s3.amazonaws.com/academia.edu.documents/38017277/Why_going_Super markets_-_Researchgate.pdf?
UNCTAD (2018). Achieving Sustainable Development Goals in the least Developed Countries: A Compendium of Policy Options, United Nations, Geneva-1812800(E)
Urbonavicius, S. & Ivanauskas, R. (2005). Evaluation of multiple retailers market positions on the basis of image attributes measurement. Journal of Business Economics and Management, 6(4), 196-206.
Vincent, R. A., & Mitchell, W. (1998). An exploratory study of grocery shopping stressors. International Journal of Retail & Distribution Management, 26(9), 362-373.
Wang, J., & Zhou, Y. P. (2017). Impact of Queue Configuration on Service Time: Evidence from a Supermarket. Management Science, 64(7), 2973-3468, https://doi.org/10.1287/mnsc.2017.2781
Wrigley, N., & Lowe, M. (2010). The globalization of trade in retail services. OECD Trade Policy Linkages and Services Division, Paris. retrieved from http://www.oecd.org/tad/servicestrade/46329746.Pdf
DOI:
https://doi.org/10.51359/2526-7884.2021.248812
Apontamentos
Direitos autorais 2021 CBR - Consumer Behavior Review

Esta obra está licenciada sob uma licença
Creative Commons Atribuição 4.0 Internacional
.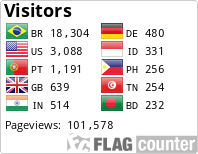 Consumer Behavior Review - eISSN: 2526-7884
Esta obra está licenciada com uma Licença
Creative Commons Attribution-NonCommercial 4.0 International License