O Valor Simbólico da Marca iPhone para a Base da Pirâmide
Resumo
O conhecimento limitado sobre o consumo na base da pirâmide acaba impedindo que seja percebida a grande ênfase que esse segmento de consumidores coloca na cultura material. De modo a colaborar com estudos na temática, esta pesquisa teve como objetivo identificar os diferentes atributos ligados ao simbolismo da marca iPhone em comparação às diferentes marcas de smartphones, na visão dos indivíduos da base da pirâmide. Para isso, foram realizadas 24 entrevistas com indivíduos de baixa renda que possuem iPhone, utilizando a técnica Bola de Neve. O iPhone e a Apple são definidos como marcas fortes que ocupam um patamar diferenciado na percepção das pessoas, com o iPhone sendo apontado como um celular de luxo. Os participantes afirmam que outros smartphones são vistos com inferioridade e muitas vezes os usuários de iPhone chamam seus aparelhos de "meu iPhone" e não de "meu celular". Apontam ainda que a maioria das pessoas vê grande status no smartphone da Apple e afirmam que, por mais que muitas vezes não assumam, é visível a compra por status. Existe uma ligação entre iPhone e riqueza, sendo o prestígio oferecido pelo aparelho algo que agrada os indivíduos de baixa renda.
Referências
Albuquerque, A. M. de. (2009). Avaliação da Técnica de Amostragem "Respondent-Driven Sampling" na estimação de prevalências de doenças transmissíveis em populações organizadas em redes complexas. Dissertação de Mestrado, Saúde Pública, ENSP, Rio de Janeiro.
Barbosa, L. (2004). Sociedade de consumo. Jorge Zahar, Rio de Janeiro.
Bardin, L. (1977). Análise de conteúdo (L. A. Neto, & A. Pinheiro, Trad). Edições 70, Lisboa.
Barki, E., & Parente, J. (2010). Consumer behavior of the base of the pyramid marketing in Brazil. Greener Management International, 56, 11-23.
Barros, C. (2006). Consumo, Hierarquia e Mediação: Um Estudo Antropológico no Universo das Empregadas Domésticas. XXX Encontro da ANPAD, Salvador.
Barros, C., & Rocha, E. (2007). Lógica de Consumo em um Grupo das Camadas Populares: Uma Visão Antropológica de Significados Culturais. XXXI Encontro da ANPAD, Rio de Janeiro.
Baumhammer, P., Silva, M. G., & da Costa, M. F. (2017). Aspectos simbólicos do smartphone e o eu estendido: um estudo do comportamento do consumidor português. Revista Interdisciplinar de Marketing, 7(2), 175-190.
Bezerra, C. O., & Davel, E. P. B. (2017). Tradição e inovação na era digital: valor simbólico, cultura e marketing. REAd-Revista Eletrônica de Administração, 23(3), 288-312.
BBC. (2018). A Apple é a primeira empresa pública no valor de US $ 1 trilhão. https://www.bbc.com/news/business-45050213
Bhat, S., & Reddy, S. K. (1998). Symbolic and functional positioning of brands. Journal of consumer marketing, 15(1), 32-43.
Bourdieu, P. (2008). A distinção: crítica social do julgamento (D. Kern, & G. J. F. Teixeira, Trad). Zouk, Porto Alegre.
Castilhos, L. B. (2007). Subindo o Morro: Consumo, Posição Social e Distinção Entre Famílias de Classes Populares. XXXI Encontro da ANPAD, Rio de Janeiro.
Chaves, S. R. N., & Rodríguez-González, L. (2013). Consumo simbólico: una perspectiva sociocultural en la comprensión del comportamiento del consumidor. Revista Iberoamericana de Psicología, 6(2), 27-34.
EAESP-FGV. (2018). 29ª Pesquisa Anual do Uso de TI. https://eaesp.fgv.br/sites/eaesp.fgv.br/files/pesti2018gvciappt.pdf
Elliott, R., & Wattanasuwan, K. (1998). Brands as symbolic resources for the construction of identity. International journal of Advertising, 17(2), 131-144.
Esmaeilpour, F. (2015). The role of functional and symbolic brand associations on brand loyalty: a study on luxury brands. Journal of Fashion Marketing and Management, 19(4), 467-484.
Folha De São Paulo. (2018). Ter iPhone é sinal de riqueza nos Estados Unidos, aponta pesquisa. https://www1.folha.uol.com.br/mercado/2018/07/ter-iphone-e-sinal-de-riqueza-nos-estados-unidos-aponta-pesquisa.shtml
Goffman, E. (1951). Symbols of class status. The British Journal of Sociology, 2(4), 294-304.
Heracleous, L. (2013). Quantum strategy at apple inc. Organizational Dynamics, 42(2), 92-99.
Jacomino, G. P., Biggi, L. M., & Pépece, O. M. C. (2018). M(eu)Phone: os significados de consumo para o consumidor de iPhone que não possui renda própria. Revista Interdisciplinar de Marketing, 8(2), 99-115.
Kim, D., & Jang, S. (2017). Symbolic consumption in upscale cafés: Examining Korean gen Y consumers' materialism, conformity, conspicuous tendencies, and functional qualities. Journal of Hospitality & Tourism Research, 41(2), 154-179.
Kolk, A., Rivera-Santos, M., & Rufín, C. (2014). Reviewing a decade of research on the "base/bottom of the pyramid" (BOP) concept. Business & Society, 53(3), 338-377.
Laugesen, J., & Yuan, Y. (2010). What factors contributed to the success of Apple's iPhone? 2010 Ninth International Conference on Mobile Business and 2010 Ninth Global Mobility Roundtable (ICMB-GMR).
Martins, V. M. C., Oliveira, M. O. R. de, & Corso, K. B. (2018). Sou o que eu Consumo? Smartphones e o Self Estendido a Luz de Paradoxos Tecnológicos. Revista Brasileira de Marketing, 17(3), 329-343.
Mccracken, G. (2003). Cultura & consumo. Mauad Editora Ltda, Rio de Janeiro.
Natt, E. D. M. et al. (2017). Baixa renda: o consumo simbólico e o comércio informal de acessórios femininos. Revista de Administração em Diálogo – RAD, 19(1), 138-163.
Özbölük, T., & Dursun, Y. (2017). Online brand communities as heterogeneous gatherings: a netnographic exploration of Apple users. Journal of Product & Brand Management, 26(4), 375-385.
Prahalad, C. K. (2005). The fortune at the bottom of the pyramid: eradicating poverty through profits. Pearson Education, New Jersey.
Senna, S. S., & Hemai, M. W. (2017). Significados associados a shopping centers por consumidores da classe C. Revista de Administração da UNIMEP, 15(4), 93-116.
Tangsupwattana, W., & Liu, X. (2018). Effect of emotional experience on symbolic consumption in Generation Y consumers. Marketing Intelligence & Planning, 36(5), 514-527.
Veiga, L., & Gondim, S. M. G. (2001). A utilização de métodos qualitativos na ciência política e no marketing político. Opinião Pública, 7(1), 1-15.
Vinuto, J. (2014). Amostragem em bola de neve na pesquisa qualitativa: um debate em aberto. Temáticas, 22(44), 203-220.
Yurdakul, D., Atik, D., & Dholakia, N. (2017). Redefining the bottom of the pyramid from a marketing perspective. Marketing Theory, 17(3), 289-303.
DOI:
https://doi.org/10.51359/2526-7884.2021.248835
Apontamentos
Direitos autorais 2021 CBR - Consumer Behavior Review

Esta obra está licenciada sob uma licença
Creative Commons Atribuição 4.0 Internacional
.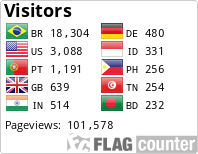 Consumer Behavior Review - eISSN: 2526-7884
Esta obra está licenciada com uma Licença
Creative Commons Attribution-NonCommercial 4.0 International License