Influências Contraculturais no Consumo Colaborativo: Insights no contexto do Couchsurfing.com
Resumo
Este artigo discute parte dos achados de uma imersão netnográfica realizada no Couchsurfing.com, plataforma da web dedicada a trocas de hospitalidade. Nele se mapeiam controvérsias derivadas do choque entre a filosofia de sua constituição, derivada da contracultura, e a práxis ali observada, principalmente quanto: às demandas de densidade dos relacionamentos desenvolvidos, às expectativas de reciprocidade em relação à hospedagem e aos códigos legitimadores da comunidade.
Palavras-chave
Cultura do consumo; Sites de redes sociais; Consumo colaborativo.
Referências
Bauman, Zygmunt. (2005). Vidas desperdiçadas. Rio de Janeiro: Jorge Zahar.
Bostman, Rachel & Rogers, Roo. (2011). O que é meu é seu: Como o consumo colaborativo vai mudar o nosso mundo. Porto Alegre: Bookman.
Charters, Ann. (1992). The portable beat reader. Penguin Books. New York.
Durkheim. E. (1978). Durkheim. In: José Albertino Rodrigues (Org.). São Paulo, Ática.
Lipovetsky, Gilles. (2006). Le bonheur paradoxal essai sur la société d'hyperconsommation. Paris: Gallimard.
Mauss, Marcel. (1974). Ensaio sobre a dádiva. In: Sociologia e Antropologia, vol. 2. EPU, São Paulo.
Simmel, Georg. (1979). A metrópole e a vida mental. In: Velho, Otávio (org.). O fenômeno urbano. Rio de Janeiro, Zahar Ed., p. 11-25
Slater, Dan. (2002). Cultura do consumo & modernidade. São Paulo: Nobel.
Tonnies, F. (1887). Community and society. East Lansing, MI: Michigan State Univ.Press.
DOI:
https://doi.org/10.51359/2526-7884.2017.25219
Apontamentos
Direitos autorais 2017 CBR - Consumer Behavior Review - ISSN 2526-7884

Esta obra está licenciada sob uma licença
Creative Commons Atribuição 4.0 Internacional
.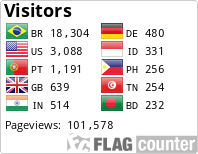 Consumer Behavior Review - eISSN: 2526-7884
Esta obra está licenciada com uma Licença
Creative Commons Attribution-NonCommercial 4.0 International License